Have you ever made a resolution to be more active, engaged, and goal-oriented in the new year, perhaps starting a new gym membership, and then — just a few weeks into January — you're already feeling exhausted? The reason is simple, a lack of balance. You have to remember that wellness as a two-way street. If you're going to ask your body to put in extra work, you need to make sure you are putting just as much effort into helping it recover, or you're setting yourself up to fail.
Conquering your goals — physical, mental, or spiritual — can feel impossible when you are starting the journey sore or sleepy. Self-care isn't just a buzzword. It's essential!
Below, we have a list of great gear for anyone looking to level up their recovery practices. As always, everything you see featured has been road-tested by the crew here at Uproxx and given our stamp of approval. Enjoy!
EDITOR'S PICK: HYPERICE VYPER 3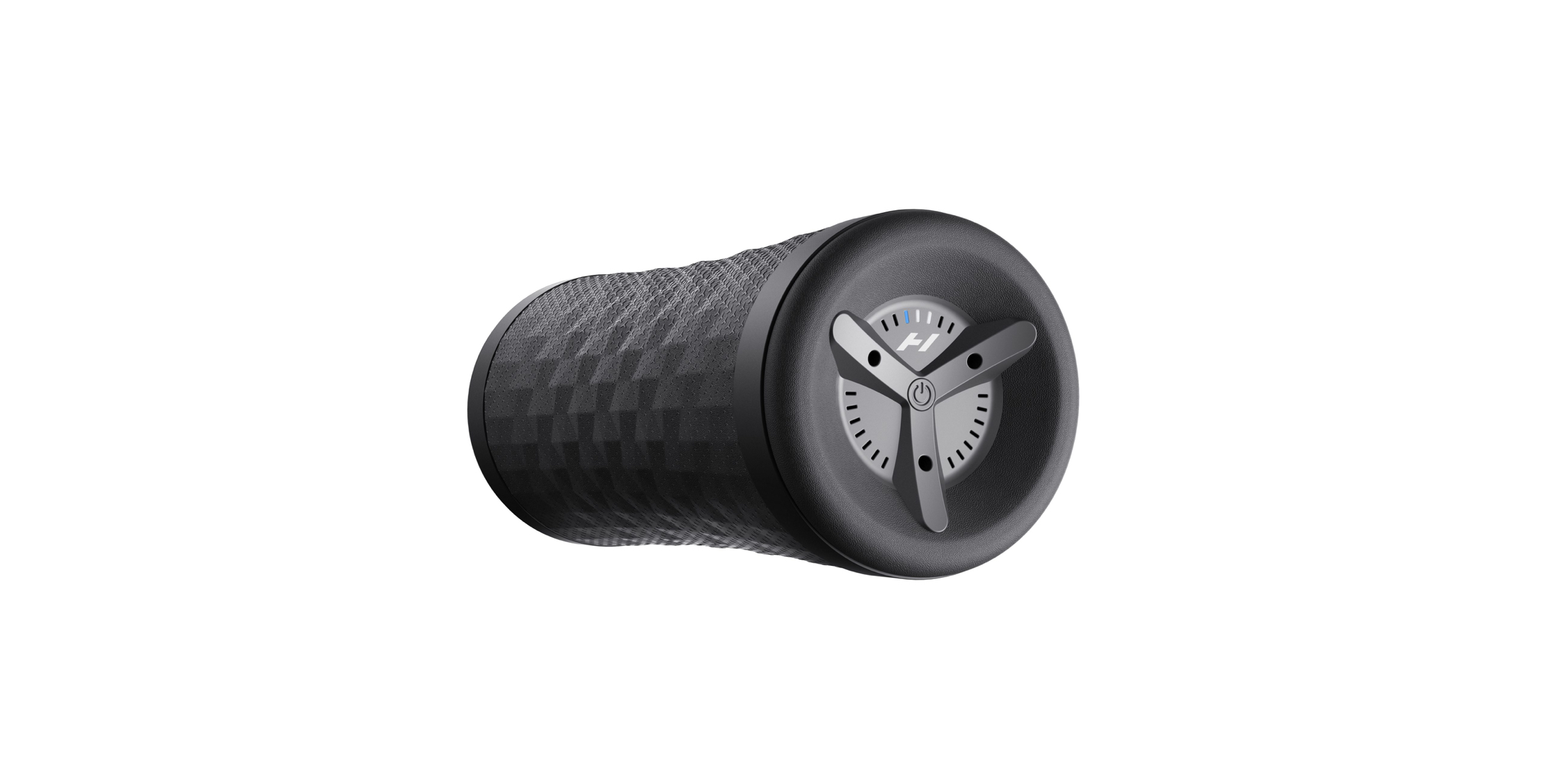 Price: $200
The Company Line
Built with your body in mind. The Vyper 3's contoured design helps avoid pressure on your spine and other sensitive areas for a more comfortable roll. Prime your body with a powerful vibrating massage. The Vyper 3 accelerates your warm-up speeds and recovery time and keeps you moving better.
Pair the Vyper 3 to the Hyperice App for pro advice, guided sessions, and to monitor your progress from your phone.
Why You Need It:
Want to know what an embarrassing nerd I am? I bring this to work with me and roll it under my feet at my desk. I also use it for full-on warm-up and cool-down sessions. It's just so incredibly helpful — combining this thing that your chiropractor insists you use, a foam roller, with a high-frequency vibrating massage.
Until literally this year, I just didn't have a clear idea and understanding that massage could help my body warm up for an activity. Now I find that process absolutely essential. And this device is so quiet that you can use it while watching a show and not annoy anyone else in the room.
Perfect for people who carry tension in the lower or upper back.
OOFOS RECOVERY SANDAL
Price: $60
The Company Line
The OOFOS story begins with the original Sandal a combination of sleek design and OOfoam recovery technology that laid the groundwork for all future OOFOS styles and models. Our revolutionary OOfoam technology absorbs 37% more impact than traditional footwear foam materials to reduce the stress on your feet, joints & back. Research shows OOFOS reduce load, decrease compressive forces, and support foot mobility when compared to traditional footwear.
Why You Need It
For those of us who are looking to better ourselves through weightlifting or running, there is a lot of thought goes into what we are wearing when working out. But what are you wearing for the other many, many hours in the day? OOFOS provides a comfortable and stylish option to your everyday footwear at home and on the move.
The patented footbed is designed to reduce stress on your feet and legs so you can go further with your daily chores or harder in the gym.
NORMATEC GO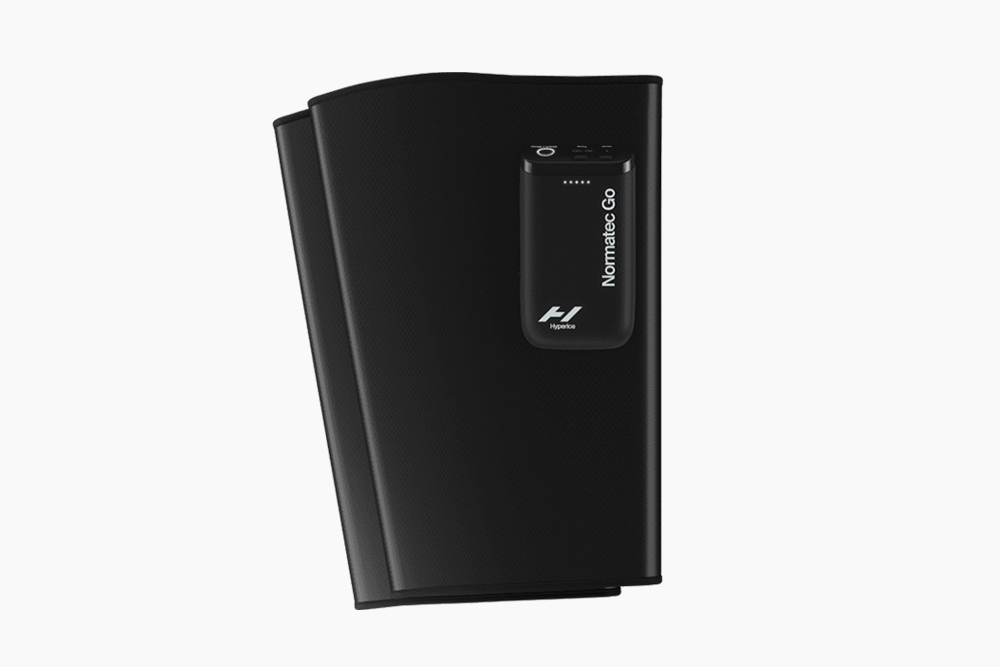 Price: $400
The Company Line
The Normatec Go by Hyperice delivers targeted massage for fresh legs on-the-go. Backed by the same science that powers the original Normatec system, the Normatec Go is completely portable and delivers dynamic air compression to the calf muscles to increase circulation and reduce pain and tension in the legs. These lightweight wearables are TSA approved and feature new intuitive user controls to help you keep moving.
Why You Need It
One of the brands that high-performance athletes swear by has made major moves to make their gear more accessible to the everyday athlete. The Normatec Go is a great way to heal up your legs after your morning run or evening bike ride, and can be worn while you do other activities in the home. It's like having an at-home leg-specific masseuse in your living room. Designed to reduce inflammation and increase circulation in your lower body using air compression, the low-profile unit is easy to take on the road.
OSTRICH PILLOW EYE MASK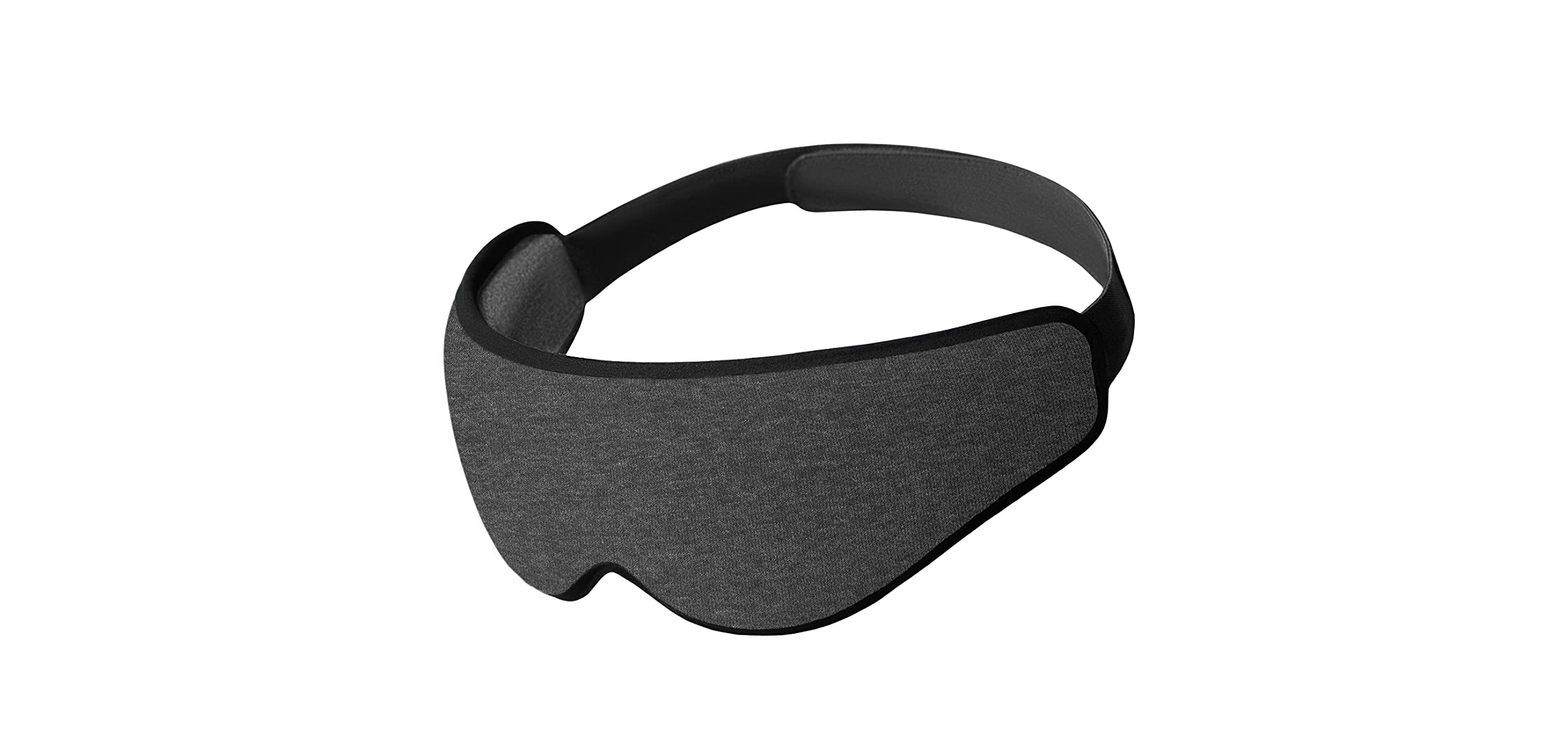 Price: $45
The Company Line
The Ostrich Pillow Eye Mask is the first truly 3D ergonomic eye mask. Its design adapts to the three-dimensional features of the face. It fits perfectly on all head sizes and face types, providing one hundred percent blackout experience in total comfort. The mask is developed with six layers of high-quality materials that ensure maximum comfort and functionality, making it perfect for sleeping. And it is machine washable, so it feels like new — night after night.
Why You Need It
So often the reason that we don't feel truly recovered is simply that we aren't getting enough high-quality sleep. Our schedules are busier and under attack now more than ever, so it's important to grab that shut-eye when we can. Having a truly effective and comfortable eye mask available is a must-have for anyone struggling to secure their rest. The complete blackout experience and ergonomic design make it great for travel or at home when there is artificial light seeping in.
This mask comes with a carrying pouch, which is good because you aren't going to want to leave it behind.
CEP COMPRESSION SOCKS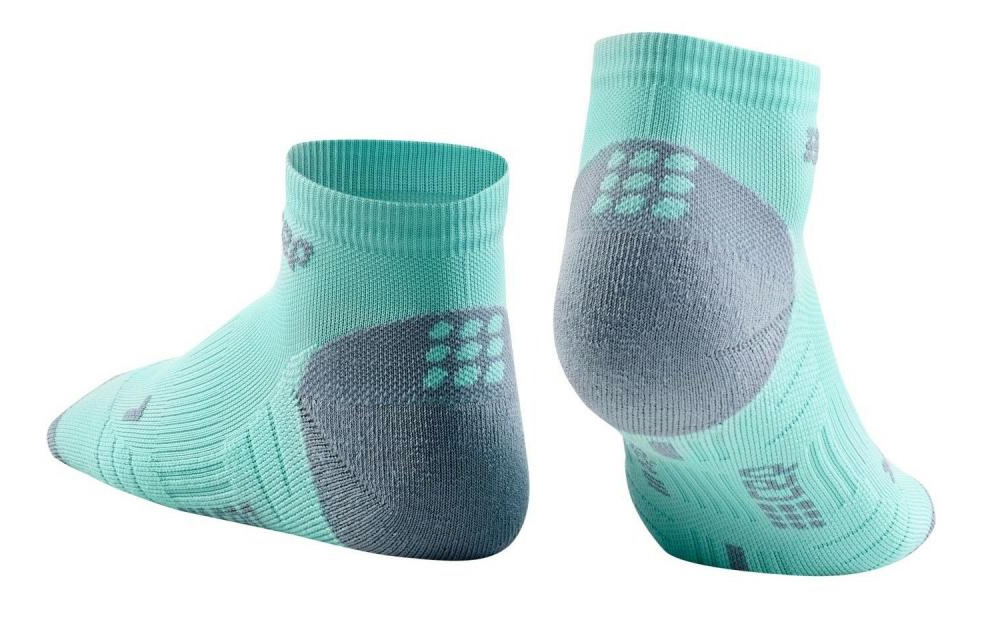 Price: $20
The Company Line
Enjoy faster recovery and fresh feet when you work out, in everyday life, and when you travel. CEP's Allday Merino Compression Socks, comprised of heat and moisture-regulating merino wool, are specifically designed for the purpose of keeping your feet fresh, cool and comfortably dry while accelerating your recovery. The innovative blend of materials with merino wool and synthetic fibers perfectly regulates heat and moisture for comfortable feet. The anatomical design guarantee maximum comfort, and no more slipping.
Why You Need It
For most people on the move, the feet take a lot of punishment throughout the day, during their training or daily responsibilities. The areas that connect our lower body to the ground take a lot of beating, which can lead to stress on the ankles and foot pads. These socks are specifically designed to take care of those areas in tandem with your footwear or on their own at home. The brand also makes great compression knee braces for anyone who experiences swelling during runs or training sessions. Everyone should have a few great pairs of compression socks that can keep swelling down and your feet dry when walking around in rain or snow.
HYPERSPHERE MASSAGE BALL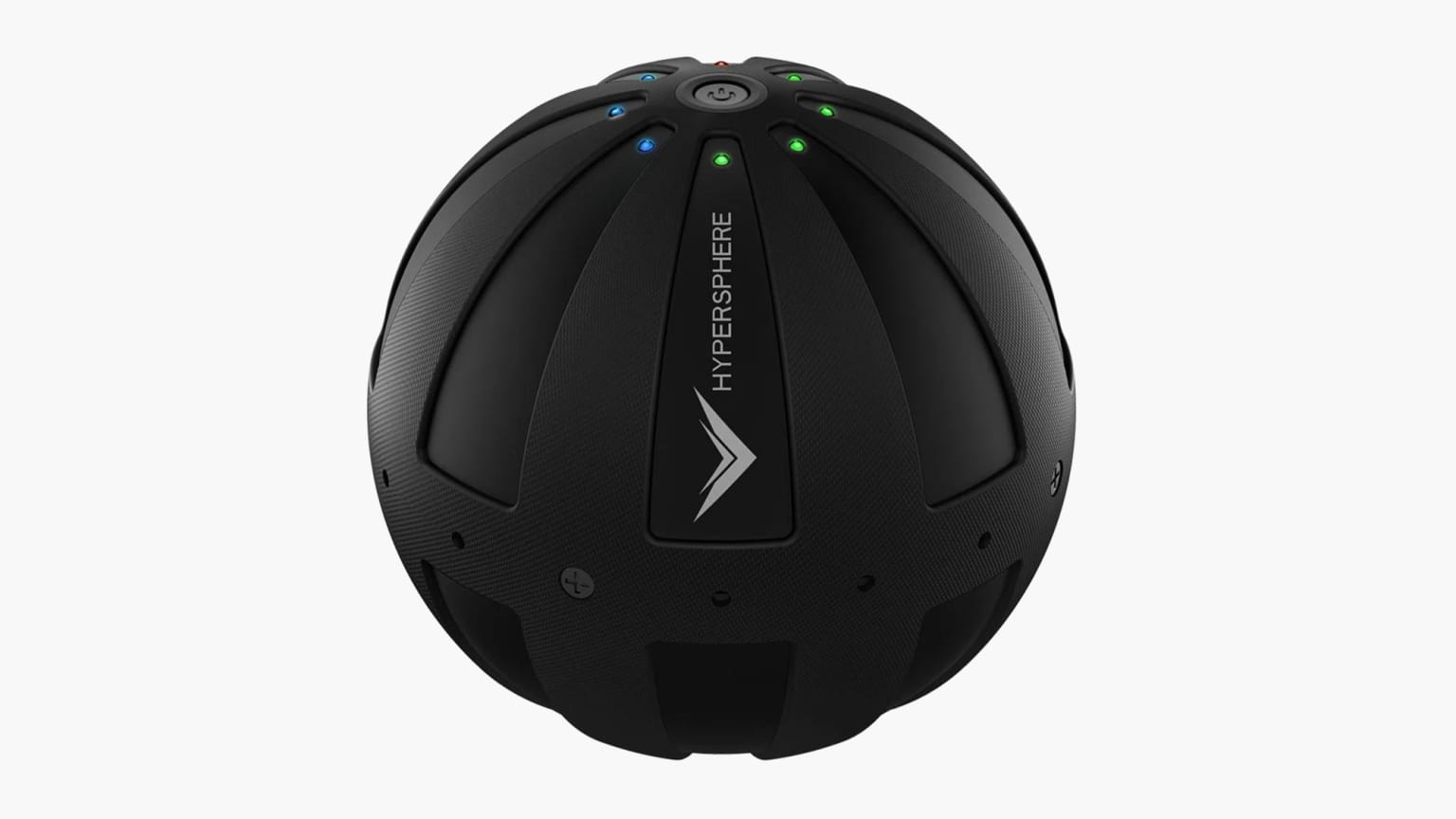 Price: $150
The Company Line
Power and versatility work together to make the Hypersphere convenient and efficient, the perfect blend to enhance your warmup and recovery routine. The high-powered vibrating Hypersphere can be used for trigger point release on your tightest muscles so you can recover faster and move better. Three speeds plus intense core vibration help loosen muscles, enhancing athletic performance. The textured rubber exterior targets vibration for more localized therapy
Why You Need It
This is like the "put a tennis ball under your shoulder" advice, taken up to an 11. I use this product literally every night, because I carry so much tension in my shoulders. It releases trigger points and leaves me feeling truly and deeply rejuvinated. I also use this under the hips. That upper glute carries so much tension and holds it all too well. Learning how to release that, via this magic ball, has been an absolute revelation.
Like the vibrating roller, don't sleep on this as a foot massager, either. It's excellent to have between your feet while working, watching Tv, etc.
HIGHERDOSE INFRARED PEMF MAT
Price: $600
The Company Line
The Infrared PEMF Mat combines two powerful healing technologies to create the ultimate recovery tool. PEMF grounds you in earth's magnetic field for a full-body reset, while Infrared's deeply penetrating heat doubles your DOSE. Hit the mat to ease chronic pain, recover from workouts, deepen your meditations, or experience total-body relaxation. No set-up or clean-up is required.
Why You Need It
I have enjoyed visiting the revitalizing HigherDOSE infrared saunas at their New York location a few times in the past, so I can vouch for the benefits. I was drawn in to the pulsed electromagnetic field, or PEMF, therapy by the fact that astronauts use it to recover from space missions. This mat combines that therapy with their familiar deep heat. This is a great piece for anyone who wants to get into these techniques but don't have room for a whole sauna at home or would like to avoid paying for every session at a spa.
THE COLD PLUNGE
Price: $4900
The Company Line
Our revolutionary Cold Plunge uses powerful cooling, filtration, and sanitation to give you cold, clean water whenever you want it. Sports medicine has utilized cold water therapy for years, to help the active recovery of your muscles. Cold plunging has also shown the ability increase your baseline dopamine, the molecule in our brain and body that is linked to motivation. The Plunge is safe for indoor or outdoor use and we've made installation truly plug-and-plunge.
Fill your Plunge up with a hose, turn it on, set your temperture, all the way down to 39F degrees, and get ready to change your life!
Why You Need It
In the ever-evolving world of fitness, cold water therapy has recently become one of the most talked-about recovery modalities, though it has been around since the very beginning. Studies have shown that submerging yourself in cold water for a few minutes can decrease muscle soreness after an intense training session. But the benefits go beyond the physical, with practitioners like Wim Hof sharing the immense mental benefits that come with the practice. This unit is not an impulse purchase though, it is for those who have made a decision to make cold water part of their weekly recovery routine.
For those ready to take that step, this unit perfectly combines aesthetic style with functional design.