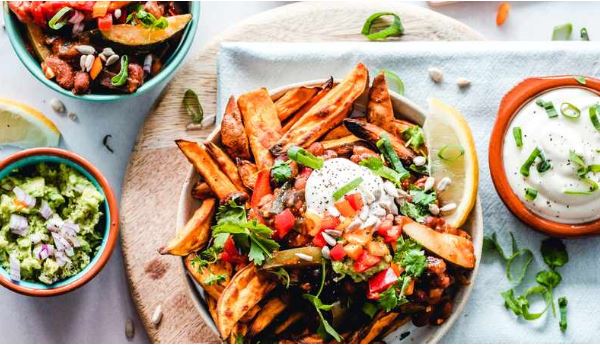 The Easter holidays are upon us. And while many will be travelling, going out and about or attending church services, others will be chilling at home, spending time with their families.
If you prefer to be indoors with your loved ones, these are some of the activities you can enjoy.
1. Cook up a storm
Easter is all about enjoying a feast with the people close to you. And if you want to taste something new, you can try Chef Sharon Pye's slow-cooked smoked beef brisket, which serves 15.
Ingredients
2 x 4kg beef brisket/topside
1 litre beef stock
125ml sea salt
125ml coarse black pepper
125ml Worcester sauce
1 bag oak wood chips
Method
Trim the brisket by cutting away the fat, cap and score the meat by cutting straight lines into the flesh. Rub salt and pepper into the meat. Combine the Worcester sauce and beef stock and place in a food-safe spray bottle. Wrap 2 to 3 handfuls of wood chips in foil and poke tiny holes to allow steam to escape. Lay the package of wood chips directly on the cooking grate. Continue to replace the wood chips every 30 minutes.
Heat grill to 120°C, and once chips start to smoke, place brisket fat side down and close the lid. Spray the meat with the bottled sauce once every hour. After about six hours, start checking the internal temperature of the meat until it reaches 93°C. Remove and rest for 30 minutes before slicing and serving.
2. Make cocktails
If you're a wine and bubbly lover, why not mix the two to make a bomb cocktail like the KWV Ruby Sparkler?
Ingredients
1 part KWV Classic Cape Ruby dessert wine
4 parts sparkling wine
Berries to garnish
Method
Pour the Cape Ruby into a well-chilled bubbly glass and top up with sparkling wine.
To garnish, add a few berries to each glass.
Mixologist's tip: feel free to experiment with the amount of Cape Ruby in your cocktail. If you prefer it sweeter, add more Cape Ruby, or top up with more bubbly for a more subtle taste.
3. Binge-watch your favourite TV shows
Watching TV has become a luxury because of load shedding. There's hardly enough time, because after work you have to prepare a quick meal – that's if there is electricity.
So if you won't be working during the Easter holidays, use that time to relax and catch up on your favourite shows. That will also give you an opportunity to bond with your family.