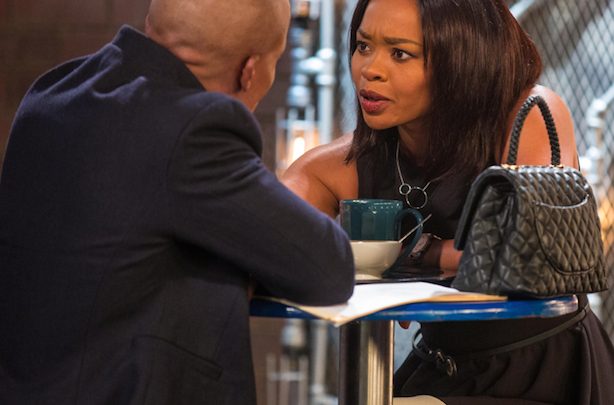 Actress Linda Sokhulu Bags New Role On An e.TV Soapie! She is a TV veteran and now she's coming to stir things up on Rhythm City after a good run on Isidingo.
Linda has joined the cast of Rhythm City where she will portray the character of Ziyanda, a smart, business savvy woman with a dirty sense of humour. Ziyanda does not take lightly to nonsense but doesn't need to prove that she's tough. Men are attracted to her and women want to be her.
"I am looking forward to playing Ziyanda – it's a very challenging role. She is worldly and street smart, sexy and driver. She knows exactly what she wants and is not afraid to speak her mind. David and Suffo have no idea what they're in for," Linda said on a her new role.
Ziyanda is coming into Suffo's life introducing him to a bigger world of business and power. The two become unlikely buddies and challenges Suffo and Puleng's compatibility highlighting the difference in their goals.
Linda makes her debut on the show on Tuesday, 16 April.