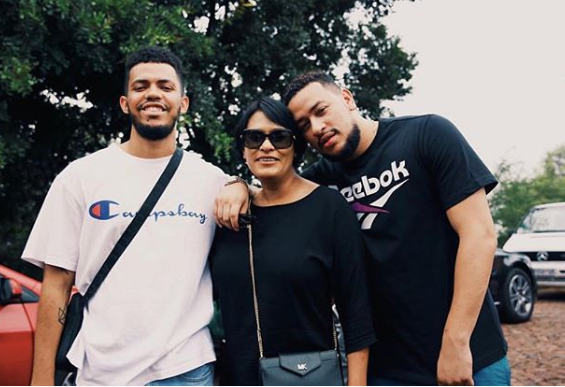 AKA's Mom Opens Up About Learning To Love Her Kids Through Their Mistakes! We love the relationship AKA now has with his mom and brother compared to the last few years.
In case you didn't know, AKA and his mom once had a twitter exchange that should have happened in person. This was around the time AKA was with Bonang and his mama was very close to DJ Zinhle, still are. The family went on to mend their relationships after the AKA-Bonang breakup and they are now a happy family and supportive of each other.
After AKA's historic night this past Sunday, Lynn took to Instagram sharing some motherly advice on how to deal and love your children through it all.
"Love is all that matters. Unconditional love. Sometimes we need to step back and love our children from afar, allow them to live life, make some mistakes, fall down, get up again….but they must always know that we love them, even when they can't believe we do….and when they come back we have to wait with open arms, without judgement and just shower them with love….the lessons they will learn by themselves, in their own time," she wrote.