After 17 years together as well as sevn years of marriage, entrepreneur & Children's Retailer Anita Okoye has filed a petition to divorce her husband, Paul Okoye.
1st News reports that Paul Okoye is a member of the defunct twin singing sensation, P Square. The former couple share three children together.
Anita relocated to the US a few months back – with her kids also.
Leaked Divorce Documents pictured below…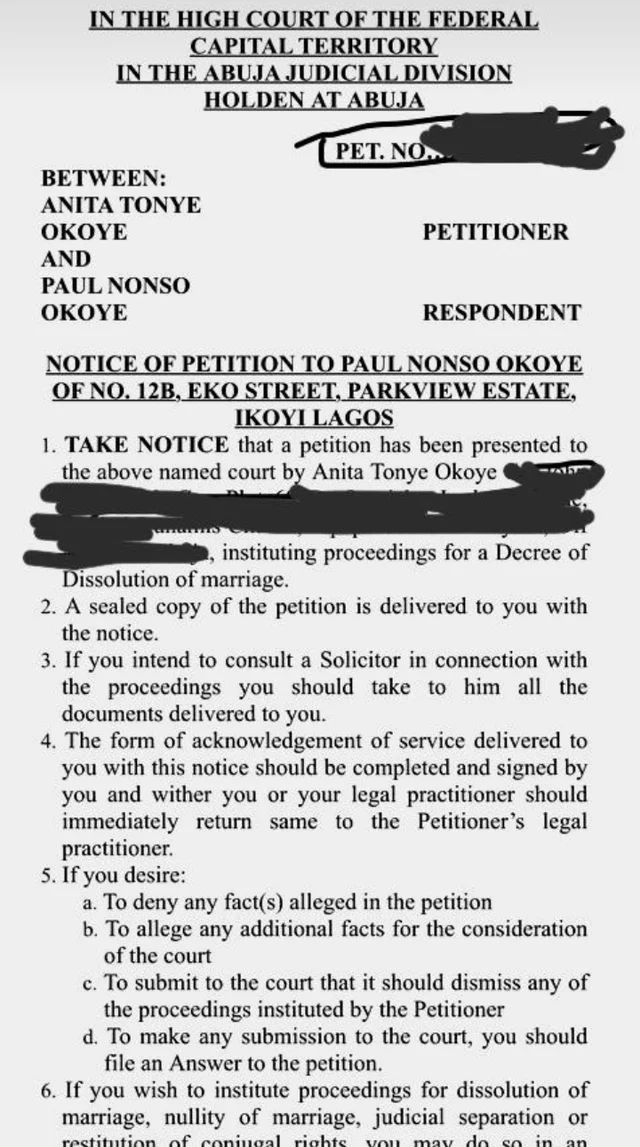 The move by Anita Okoye comes as a surprise as there were no hints of a disagreement between the couple.
Indeed, 1st News reports that it is actually the other twin, Peter Okoye who has endured a running battle with his family over his wife. Feelers indicate that Lola-Omotoya-Okoye, wife of Peter Okoye, was not a firm favourite of the deceased mother of the twins.
Nevertheless, Peter Okoye had gone ahead to marry Lola Omotayo; a development that has remained a huge source of conflict in the family.
Paul Okoye and his twin brother, Peter Okoye, who make up P Square had split many years ago; in a still simmering fracture that has left many watchers in the industry shocked. A number of emissaries and well-wishers have made frantic efforts to reconcile the pair.
However, the moves have fallen flat, with the twins adamant on not returning together as a singing pair.