Rap music and artistic beef go together like peanut butter and jelly. Rappers often take sublet jabs with foes with throwaway lines in their tracks to win the public over. While some hip-hop beefs are warranted, like Drake vs. Meek Mill, others, like Drake vs. Megan Thee Stallion, were completely uncalled for.
Chance The Rapper questions whether or not he is the center of a brewing conflict. As budding Bronx rapper Ice Spice continues to promote her new single, "In Ha Mood," Chance is unsure if one of the bars in the song is a shot at him. The line in question reads, "In the mirror, I'm doin' my dance / And he packin', I know by his pants / He a rapper, but don't got a chance / Stuck in my ways so I'm lovin' my bands."
The Chicago native took to his Instagram stories, sharing the video clip with the caption, "Is this a diss or a shoutout," then tagging Ice Spice before placing a poll for viewers to give their opinion.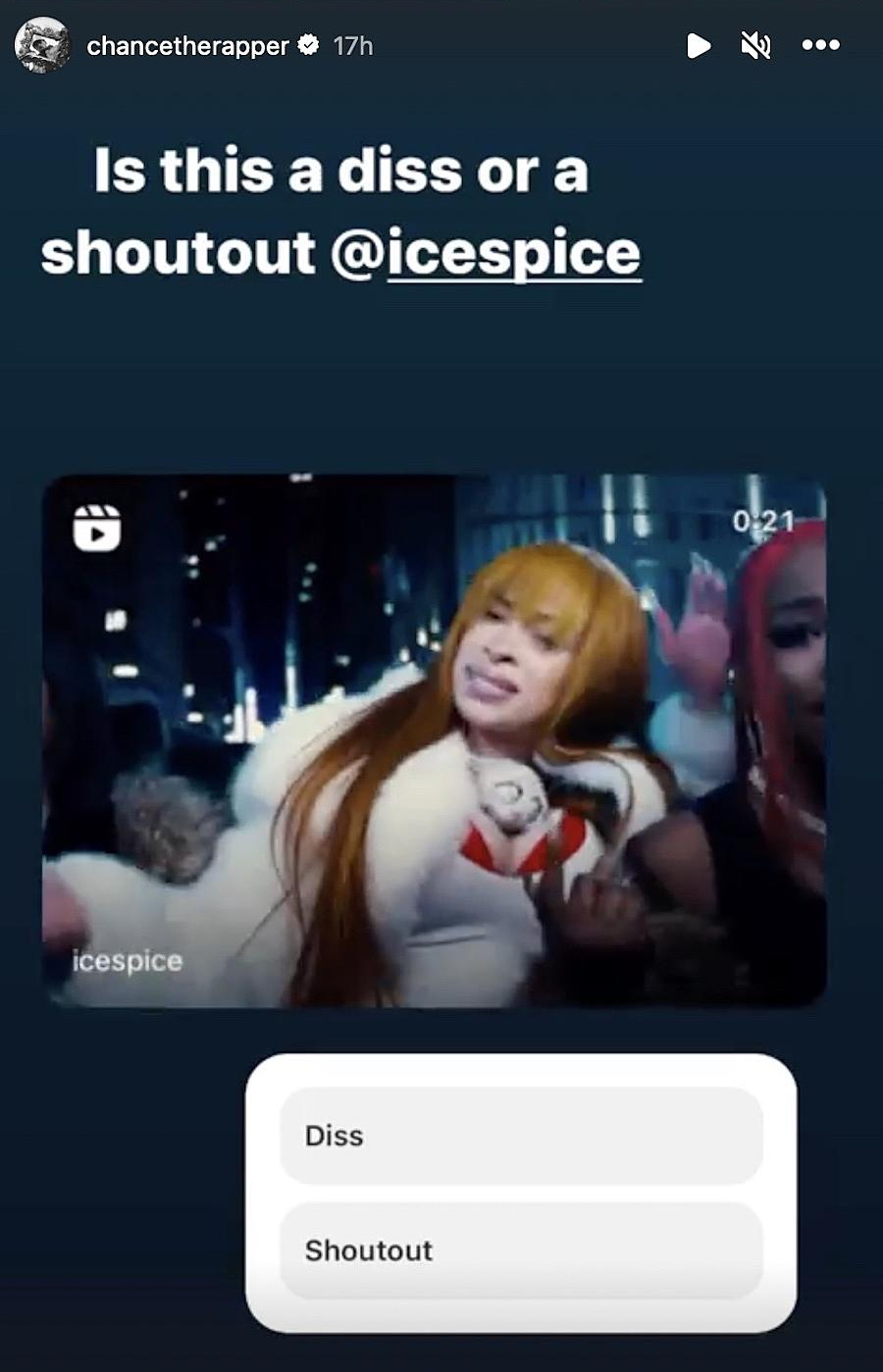 Before the poll could expire, Ice Spice shut down the beef option, writing in her Instagram stories, "never." Chance The Rapper then replied, "just double checking."
As the newbie on the rap block Ice Spice has shared, she's here to have fun, not issues, even brushing off rumors of a falling out with Drake.
Ice Spice's EP Like…? is out now via Capitol and 10K Projects. Stream it here.