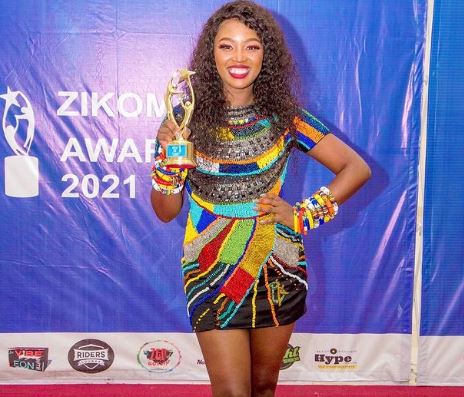 Nelisiwe Sibiya dreams is coming to pass as she recently won her first award in acting.
The star took to her Instagram to share the news as she thanked her fans for voting and supporting her.
The 28-year-old actress popularly known for her role as Dr. Mbali on Durban Gen won The Best Actress in Africa award at Zikomo awards in Zambia.
Nelisiwe was nominated alongside Amanda Oruh, Tersia Lesekane, Brun Njua and Nodula A Hainane.
Sharing the exciting news with her followers, the Nomathemba hit-maker posted a video of her trophy on Instagram with a caption that read: "Thank you so much for voting. I got my first award in acting from @zikomoawards in Zambia. Best Actress Africa."
In another post, she dedicated the award to all the black African girls who have nothing but a dream.
She said: "This award is for all the young black Africans who have nothing but just a dream. All those who never sleep trying to reach their goals. All those who have to work 10 times harder because they are the ones who must change their lives and of their families. Thank you for voting for me. Ngyabonga."