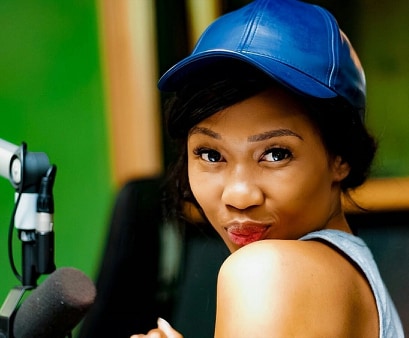 Dineo Ranaka Sets The Record Straight After Being Accused Of Playing Mixtapes At Gigs! The Metro FM presenter received some not so great reviews on her DJ'ing skills a few weeks ago on twitter and it looks like black twitter is not the only one who doesn't believe she can do it.
A well known and respected DJ known as Brazo WaAfrika has come for Dineo Ranaka claiming she played a mixtape at one of her recent gigs in Polokwane. Dineo went on Mo Flava's drive show to set the record straight on the accusations. She claims Brazo's accusations might cost her gigs and she will not let it slide.
"I understand how unbelievable it is to a lot of people how Dineo can come through saying she is practicing for two weeks…I'm not going to apologize for being a fast learner. I'm not going to step down on a throne that was given to me by God," she said.
Part 1 : @dineoranaka sets the record straight #TheDriveOnMetro pic.twitter.com/tUQa0LWhbf

— METROFM SABC (@METROFMSA) March 28, 2019
Dineo went on to say she has never and will never play mixtapes. She revealed that Brazo had been served by her lawyers for defamation of character. "You can't take your influence at that level to go out of your way and tanish someone's reputation and threaten their guap…threaten my guap, you'll see," Dineo added.
Part 2 : @dineoranaka sets the record straight #TheDriveOnMetro pic.twitter.com/zP4UZONwfY

— METROFM SABC (@METROFMSA) March 28, 2019