Last Updated on Sep 25, 2022 | 08:35 by Lovablevibes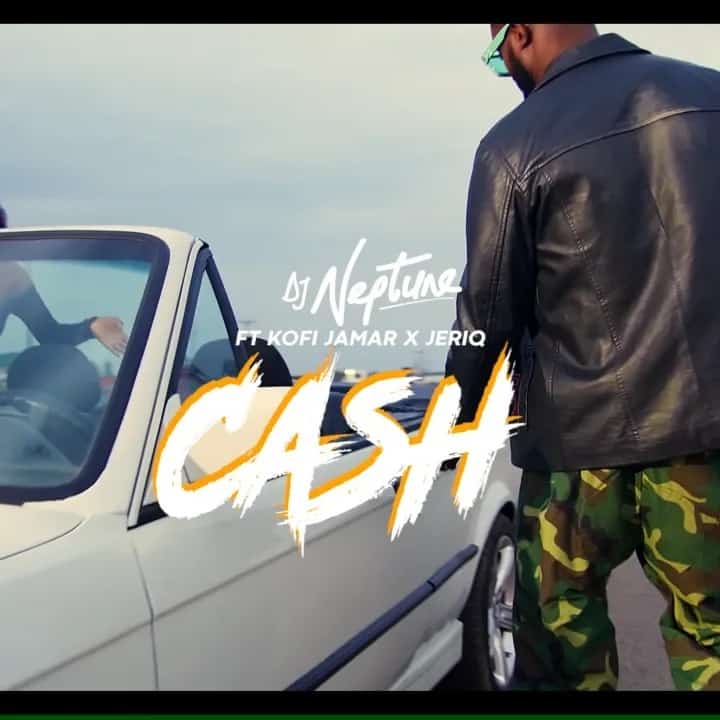 DJ Neptune rolls out a new music video for his joint with Kofi Jamar and Jeriq, titled "CASH".
Hot on the buzzing track Only Fan, DJ Neptune releases a new video for another potential hit track – CASH, which features Ghanaian music act, Kofi Jamar and Nigerian rapper, Jeriq.
"Cash" is track 12 on the album Greatness 2.0 recently released by DJ Neptune. The success of 2018's Greatness was a vindication for Neptune's innovative approach, and on his follow-up, the Lagos-based artist pairs his technical virtuosity with hit-making gravitas. Across an album that kicks off with the aspirational messaging of "Rise Up" and closes with the loved-up swag of "Nobody," DJ Neptune engages his phalanx of collaborators in meaningful conversation.
Cash by DJ Neptune, Kofi Jamar & Jeriq;
"'Cash' is a Kumerican sound. Kumerica is a movement in Ghana and it is very relatable to the Western world because it is drill music. We're just talking about not necessarily living the lavish life, but we're out there to hustle, to make cash, enjoy life and still take care of our loved ones in the process. It's not just to enjoy life and ignore all the primary things that you need to sort out in life. I was able to balance that record with Jeriq, who is a rapper from Nigeria." – Says DeejayNeptune
Song is Produced by @kreptismenace. STREAM On Audiomack
The official music video for CASH was Directed by @yawskyface, and shot in Ghana… Enjoy below