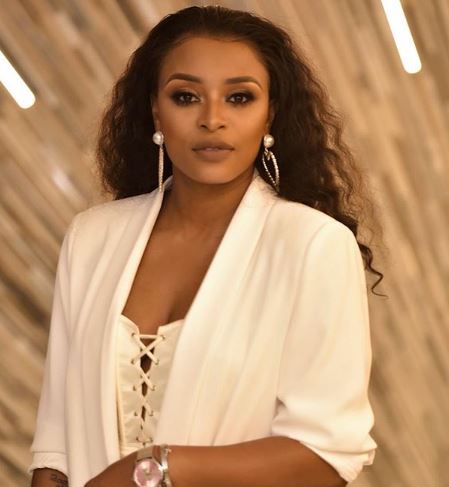 DJ Zinhle who happens to be one of SA most popular female DJ has given out words to those talking her into marriage with AKA.
The DJ and rapper have a daughter by the name Kairo Forbes and they've both have their bad and good times.
The celebrity lovers recently re-united after been split and some fans have seen it dutiful for them to advice her on getting married.
However, Zinhle didn't welcome such talks as she revealed it's not her dream to get married but to have a flat stomach.
"We all want and wish for different things in life. You want marriage, I want a flat stomach. Now stop making me feel like an ass for not living your dream." The DJ shared on Instagram.
While Mama Kairo ain't ready to be married, we quite sure she's ready to be in love with AKA again and again. Here are some snaps of her In LA, as she was there to support her man and enjoy life together also.