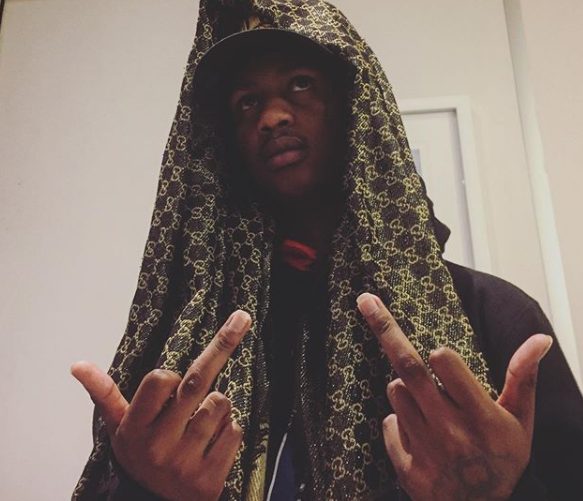 Few weeks back, it went viral that rapper Emtee has lost all of his properties, which includes house and 2 cars which was said he crashed within 2 weeks.
The rapper didn't confirm the news as it was sourced from family members and a member of his record label, Ambitiouz entertainment.
While the news of his current state has gone viral on every media platforms which includes newspaper publications, the star has finally voiced out that he's set to drag journalists and make one a scape goat.
Emtee claims all of the news about his life affair are all negative.
"Ion hang with a lot of people coz my generation is twisted. You can die from tryna better yourself. You can't hide jealousy."
"People have a problem with me sayin it like it is but r cool with buying a lame ass newspaper that talks negatively about their own people." He said.
Ion understand folk dat ride waves that have nothing to do widdem.

— BIG HUSTLE (@emteethehustla_) June 27, 2019
I NEED THE DETAILS OF EVERY MA'FUCKIN JOURNALIST THAT WROTE OR PUBLISHED ANYTHING OF THE FUCKERY STORIES ABOUT ME. I'M PULLIN UP ON ALL EM 1 by 1

— BIG HUSTLE (@emteethehustla_) June 27, 2019
Somebody gotta pay. I'm not gon be made a Poes over n over again.

— BIG HUSTLE (@emteethehustla_) June 27, 2019