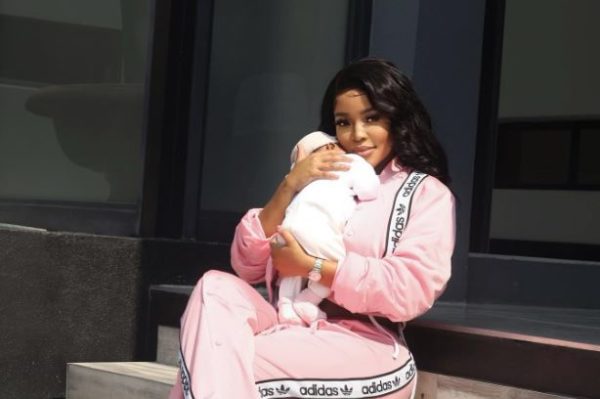 Faith Nketsi gets emotional on her daughter's 9th month birthday.
The TV reality star shared photos on Instagram and captioned with beautiful words detailing how she feels on this special dat.
"I'm feeling so emotional today. I stare at her in awareness. I still can't believe she's my baby. She's given life so much more meaning. I'm so blessed! For this child, I prayed for, and the lord answered my prayers. I thank you. To the girl that made me a mom: I love you so much. I've never loved this much my love for you is like no other. Unconditional. My heart has your name my beautiful Sky Sky. You are a blessing. A gift from God. We cherish you and love you," she wrote.