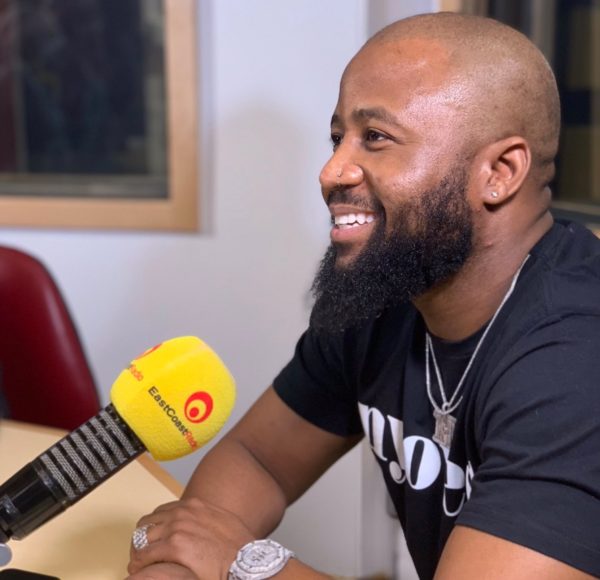 Cassper Nyovest wasn't taking it lightly with journalists, especially the "weak ones", as he took to Twitter scolding them for some of their reports about him.
Over a week ago, the rapper's good heart was made known after he booked a cinema for kids in his hoods which was also a means of paying tribute to the late Matwetwe lead actor, Sbu, who was stabbed to death.
However, not much was said about Cas giving the kids some motivational talks which turned out to be a big thingy for the rap star, as he blamed the incomplete report of his good deeds on journalists, whom he classified as "weak".
"Come to think of it. Last week we booked a cinema for the kids in my hood and I gave motivational talks to them & it wasn't in the papers at all. My energy been so positive that I know the weak journalists are hating all these positive things. Soon there'll be a storm. Sheba." Cassper tweeted.
But his fans reaction wasn't in his favour, as they dragged him for being an attention seeker.
Tweeps be like:
Come to think of it. Last week we booked a cinema for the kids in my hood and I gave motivaitional talks to them & it wasn't in the papers at all. My energy been so positive that I know the weak journalists are hating all these positive things. Soon there'll be a storm. Sheba.

— R.M Phoolo (@casspernyovest) March 23, 2019
Don't do things for Approval??

— Mandilakhe Khoboka (@MandilakheKhob2) March 23, 2019
I hope the poor kids won't be able to understand what you just said because this will definitely make them feel they were used for a publicity stunt. Do good out of goodwill without expecting anything in return otherwise this cancels your good deed.

— Zach?? (@_Kea104) March 23, 2019
Oh!so that's why you did it?for the papers pic.twitter.com/1muMZow3PN

— Pontso M_ls (@PontsoM1) March 23, 2019
The question is what's your intentions? To impress journalists or to purely do good? It seems like your seeking validation from people who ??‍♀️ don't care! Giving comes from within and it should not be used to score cheap points for the media!

— #ITweetWhatILike (@JackiePhamotse) March 23, 2019