In recent weeks, there have been rumors about a supposed feud between Selena Gomez and Hailey Bieber. Now, Gomez has offered a statement about the situation.
In an Instagram Story shared today (March 24), Gomez wrote, "Hailey Bieber reached out to me and let me know that she has been receiving death threats and such hateful negativity. This isn't what I stand for. No one should have to experience hate or bullying. I've always advocated for kindness and really want this all to stop. [heart emoji]."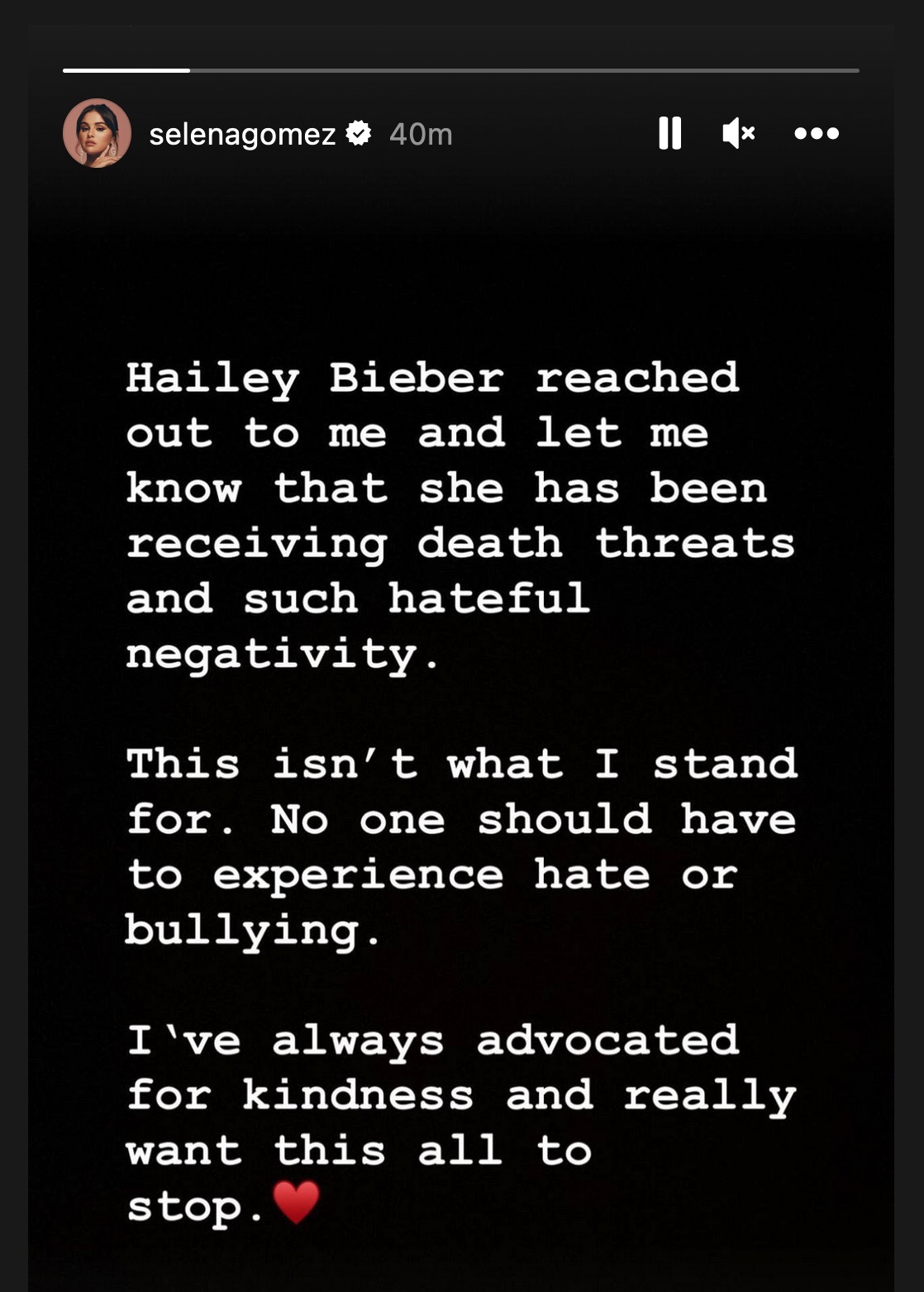 This post is being updated.