It looks like the Hailey Bieber vs. Selena Gomez saga could finally be coming to an end. Over the past few weeks, fans of both the influencer and the pop singer have been engaged in social media fan wars, after the respective entertainers posted cryptic videos and photos seemingly taking shots at each other. This morning (March 24), Gomez took to her Instagram stories to urge her fans and followers to stop sending hate to Bieber.
"This isn't what I stand for," said Gomez. "No one should have to experience hate or bullying. I've always advocated for kindness and really want this all to stop."
Later in the day, Bieber wrote on her own Instagram stories, thanking Gomez for her directive to her fans.
"Things can always be taken out of context or construed differently than they were intended," said Bieber. "We all need to be more thoughtful about what we post and what we say, including myself."
Does this mean their alleged feud is all over? Let's hope so. We don't need any inspiration for the second season of Swarm.
You can see Bieber's full message below.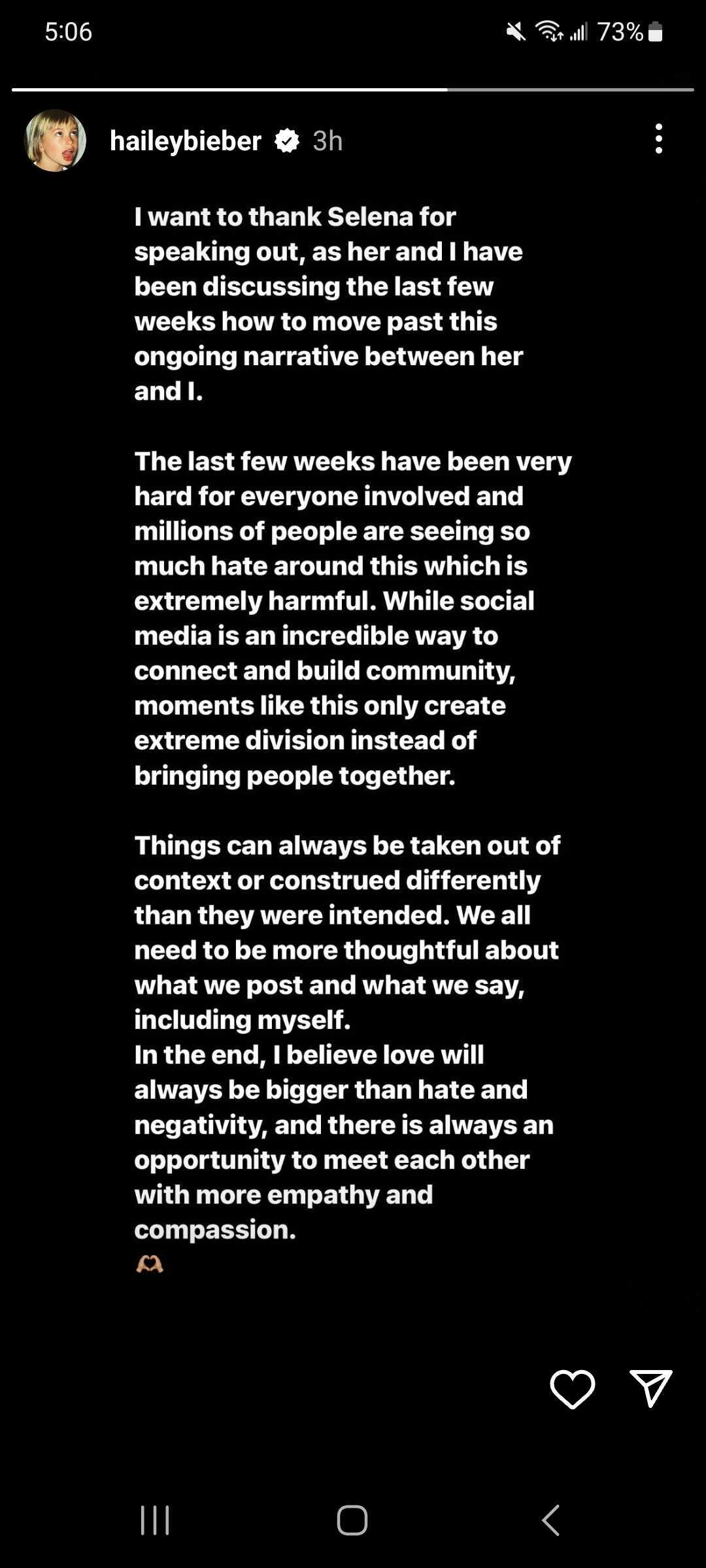 "I want to thank Selena for speaking out, as her and I have been discussing the past few weeks how to move past this ongoing narrative between her and I.

The last few weeks have been very hard for everyone involved and millions of people are seeing so much hate around this which is extremely harmful. While social media is an incredible way to connect and build community, moments like this only create extreme division instead of bringing people together.

Things can always be taken out of context or construed differently than they were intended. We all need to be more thoughtful about what we post and what we say, including myself. In the end, I believe love will always be bigger than hate and negativity, and there is always an opportunity to meet each other with more empathy and compassion."