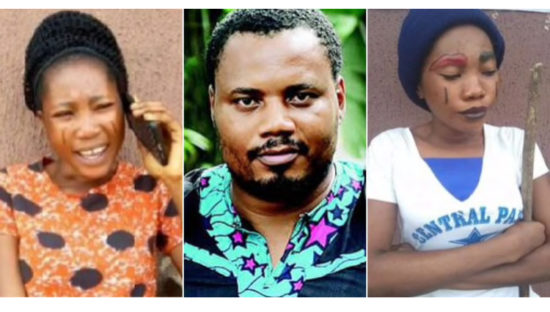 Instagram comedian Lizzy Jay also known as Omo Ibadan have also called out a movie director Jimoh Abiodun, for sexually abusing her in the past.
She grew the nerve and courage to speak out following the recent COZA pastor saga between Busola Dakolo and Biodun Fatoyinbo.
She started out by sharing a post in which she called out a ' harasser, pot bellied Yoruba movie director'. This vague description left many people wondering. Then, in her Insta story, Lizzy Jay spilled the beans and exposed the name of the harasser to be Jimoh Abiodun.
She accused Jimoh of molesting her and other girls. Then she said that he also instilled fear in the heart of many of them so that they will not talk about their unpleasant encounters with him.
Even more, the comedienne claimed that the movie director is attempting to destroy evidence by deleting their chats.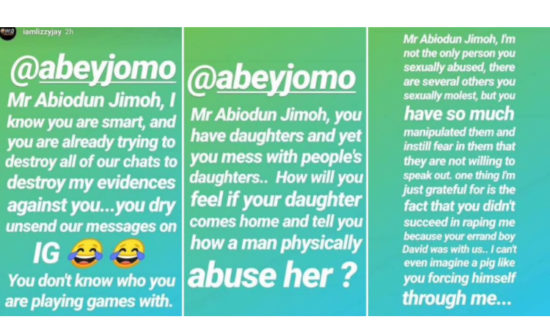 Jimoh Abiodun however responded to her allegations and he completely denied it, with threats to sue Lizzy if she does not retract her statements.
In spite of the threats issued out by Jimoh Abiodun, Lizzy Jay went on to drag him further. She rubbished his reaction and claimed that he was not right to say that she was accusing him out of bitterness for having being sent out of his team.