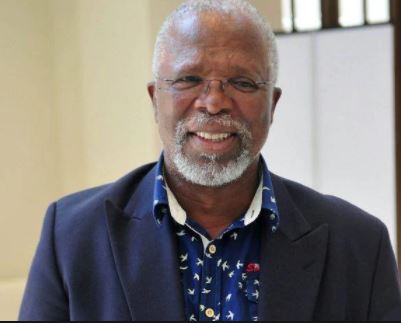 John Kani took to his Twitter to share a picture of himself as he receives his Covid 19 vaccination jab.
The fil legend posted his naked arm while a nurse stood over him to give him a dose of protection against Covid 19.
The 77-year-old from New Brighton also went ahead to send a strong message to South Africans about the responsibilities we all face.
Kani posted on Twitter saying: "Done my second Pfizer jab this morning. One small jab on my arm and I am part of the effort to save my people. "Now I am going to continue to comply with Covid19 restrictions- social distancing, wearing my mask and washing my hands regularly. Elder. "
See tweet below:
Done my second Pfizer jab this morning. One small jab on my arm and I am part of the effort to save my people. Now I am going to continue to comply with Covid19 restrictions- social distancing, wearing my mask and washing my hands regularly. Elder ???????????????? pic.twitter.com/FKhFVB7yX3

— JohnKani (@JohnKani2) July 12, 2021