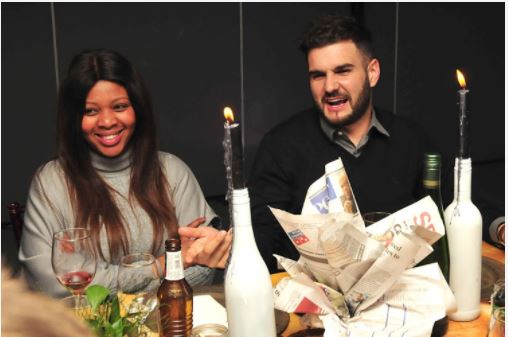 Celebrity chef and singer, J'Something blesses wife with a heart-taking love song.
The singer made a lengthy message which he shared on his Instagram page that got many of his fans wishing they could love someone also.
Recall, J'Something had earlier revealed his love for his wife was a 'love at first sight' thing stating God is the foundation of love.
The award-winning star and his boo have appeared to be goals to most of their fans, though, J keeps her off the spotlight.
Taking to Instagram, the star penned down a sweet message to her.
He titled the song,"I Love Everything About You", and the track is produced by Jay Em.
J'Something says this is one of the many songs he has written for Cordelia.
In a passionate post from the heart, the singer posted the lyrics to his love ballad.
He said: "It's just your beauty comes to you so naturally, wish you could see what I see. Thank God I wake up next to gold every single day. Worth more than gold but you know what I mean."
They look really cute in the photo.
Check post below: