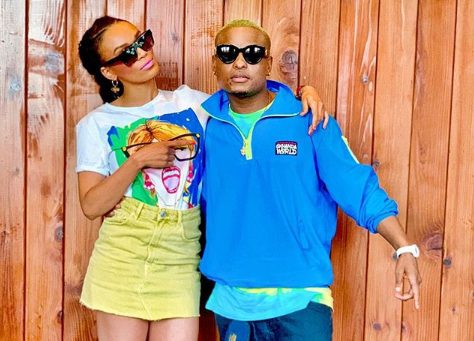 Rapper K.O was with Pearl Thusi on BET's Behind The Story and it was more of a therapeutic interview.
The star revealed his truths bluntly and viewers sensed his bluntness and pain attached to all of his experiences in the industry which was made known to Mzansi.
K.O held nothing back when he spoke about ruined friendships, the demise of his record label, Cash Time, the internal fights with his artists turned friends, and how some of the issues have left him broke, financially and mentally.
Fans were impressed by the rap star's interview and how Pearl conducted it, compared to past interviews she's curated.
"The most well thought out and weirdly therapeutic interview I've ever done in my career. @Pearlthusi thank you for a job well done curating this entire piece." K.O said on social media.
Just after viewers watched the interview, many took to social media apologizing to the rapper for misunderstanding him and some regretted. Now, he's earned their respect and they understand him better now.
Reactions be like:
All along I thought KO was the devil ???????????????? kanti the other guy did him/them wrong ???????????? just that KO wasn't talking about it? ???????????? #Behindthestory #behindthestorywithKO pic.twitter.com/JdgjqICpyI

— Blue Kapok (@BK_Kapok) July 3, 2019
I really admire the fact that @MrCashtime doesn't speak ill of the people in his past. I have so much more respect after seeing his interview with @PearlThusi

I hope I can stay this humble, we all should. ????????#BehindTheStory pic.twitter.com/VcQ9pZ79C6

— Charlotte Gumbi (@Charlee_Hustle_) July 3, 2019
I have so much respect for K.O #BehindTheStory pic.twitter.com/SuYFmjw1ET

— Nqobile Mkhize (@nqobile591) July 4, 2019
Guys ???????????????????? we've been abusing KO! We've been blaming the wrong person ???????????????? I'm crying #behindthestory #behindthestorywithko pic.twitter.com/BOFJh9FBne

— Blue Kapok (@BK_Kapok) July 3, 2019