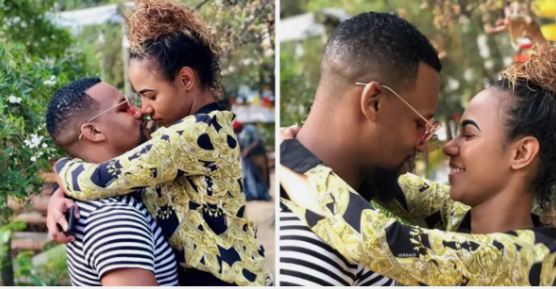 Kay Sibiya and his baby mama, Judie Kama, decided to put their differences aside as they come together to celebrate their one-year-old son's birthday party.
The two parents appeared to be on good terms so as to make the day a very special one for their son even with all they had in the past.
However, to show how much the two parents prepared for this, the room was decorated with a multitude of blue balloons and a scrumptious-looking cake.
Doxa looked absolutely adorable as he munched on a cupcake in one of the pics.
The super-cute tot rocked power puff ponytails and blue dungarees for the special occasion.
Instagram Kay and Judie were decked out in Guess casuals and sneakers.
They definitely had to keep it casual in order to be able to run around after their active toddler.