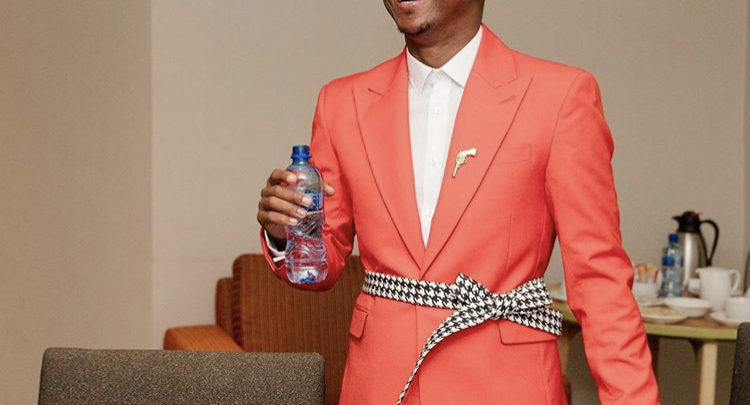 Last week Motswako originator Khuli Chana and Sipho "Hotstix" Mabuse inspired and entertained an audience of emerging artists with a collaborative performance followed by a raw and unfiltered conversation about achieving and sustaining success in the music industry.
By candidly sharing their personal experiences and insights, these legends hope to encourage the next generation of musos to equip themselves with the financial knowledge and mentorship they need to make it in a tough and highly competitive industry.
Khuli Chana and bra Sipho "Hotstix" Mabuse offered varying narratives and perspectives on their rise to the top of the South African hip-hop and jazz/soul scenes respectively. Khuli spoke on the present state of the music industry in South Africa and how to guard against the pressures of keeping up appearances for social relevance.
Hosts Thomas Msengana and Pearl Modiadie questioned Khuli about how he fell victim to a scam that cost him money and how he could have avoided it by knowing more about the fundamental elements of contracting with third parties. Khuli was frank about the very real hardships he experienced and praised the positive power of business partnerships based on trust and mutual respect.  
"The interesting thing about my journey is that I only started seeing the financial rewards of my passion and career after the initial buzz and hype around my music had died down a little
he said. "It was at this time that I started talking to some of the brands that had shown an interest in me and were wanting to partner with me. This was an important time for me to understand the business of the music industry and recognise how essential it was to remain the owner of my music and "get the bigger piece of the pie when it came down to signing". 
Khuli spoke openly about the importance of having sufficient financial understanding and financial management skills. "These will certainly help you in the long run. For example, reinvesting your money from the deals you make ensures you are not left exposed during the dry spells of your career," he explained.