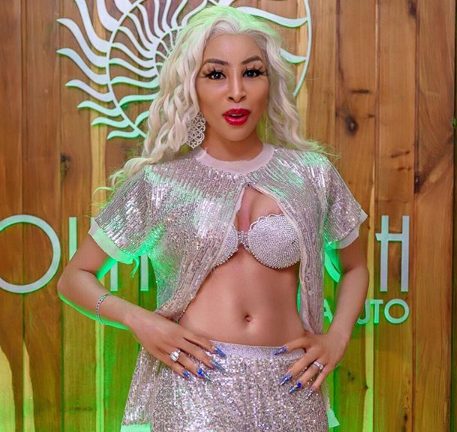 Khnayi Mbau is one of the most cyberbullied mzansi celebrities but she's successfully fought the critics by building more confidence.
Recently, the star revealed on social media that everyone is beautiful including herself but refusal to make time for self care makes one less beautiful.
In her own words she said: "We are all beautiful , just make time."
Khanyi's words are so affirmative because going down memory lane, we've seen the manner at which she's given her skin the best care and made herself into the girl she's imagined.
Years back, the singer got more attention after achieving a white skin from her latter brown skin.
Khanyi is in another phase of life as she's taken down old snaps of herself on social media, the updated refreshing and stinging looks of herself.