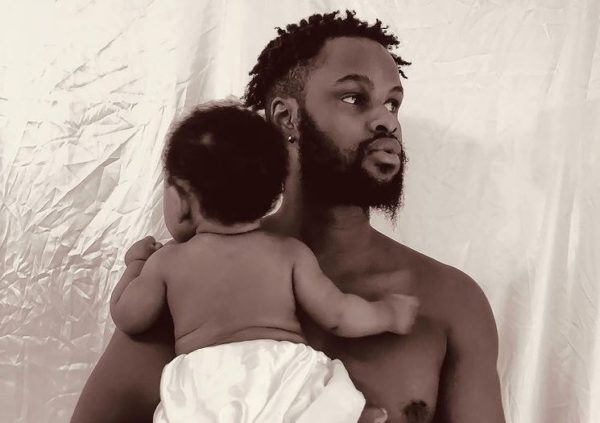 Kid X announces that his third studio album, Father of Zen will be finally released at midnight, however, he shares all that he encountered before the making of the project, and how these encounters made a huge impact in his life and music.
Before telling his story, the rapper appreciated every persons who worked together with him in the realization of the master piece.
"I had the privilege of working with some really talented artists who helped craft this latest installment of my musical journey. Each of my collaborators and producers brought their A-game to this body of work and I'm eternally grateful to have had the privilege of co-creating with each and everyone of them. Make sure you follow them on their respective journeys."
Afterwards, the father of one revealed how his trip to Egypt influenced his thoughts and life.
"Following my 2019 trip to Egypt, I came back with a new wider perspective on life, I felt that I had tapped into a deeper level of myself as never before. With this shift in perspective and realization, I felt a strong urge to pour all this energy into a new project that would detail my journey of evolution."
"At inception, this project had a different name, I wanted to call it Persian Rug or something crazy like that, all stemming from the concept of the Persian flaw..a couple months later, I had added a couple more tracks and the project had evolved to "I Thank You"..which would have been a closing chapter to my previous LP. Then I experienced God in the most beautiful way through my journey of marriage and becoming a father, and that brought about a new title in my life. No more did I aspire to be crowned King as we rappers often aspire to be, for the first time in my life, I left that I now wore a title more important to me than any other title in the world. FATHER OF ZEN!" he added.
"That realization has brought us to this moment here today, on the eve of the release of my third project, my most important body of work to date. It gives me great pleasure to share this with you. I want to thank everyone single person who had a hand in bringing this to life. This is not only my gift, but our gift to the world."