Lady Gaga has transcended professional boundaries, but her love of music remained the center of it all. Despite losing out on Best Original Score for her song "Hold My Hand" (featured in the film Top Gun: Maverick) at this year's Golden Globe Awards, that hasn't stopped the pop star's music from setting records.
Firstly, thanks to the popularity surrounding the Netflix series Wednesday, her 2011 song "Bloody Mary" landed on Billboard's Hot 100 Chart. Now, another hit from the songwriter's past has reached another industry milestone. Originally released in 2018, her song "Shallow" featuring actor Bradley Cooper has crossed the two billion streams mark.
According to Pop Crave, this accomplishment makes it "the sixth most-streamed song by a lead female act on the platform."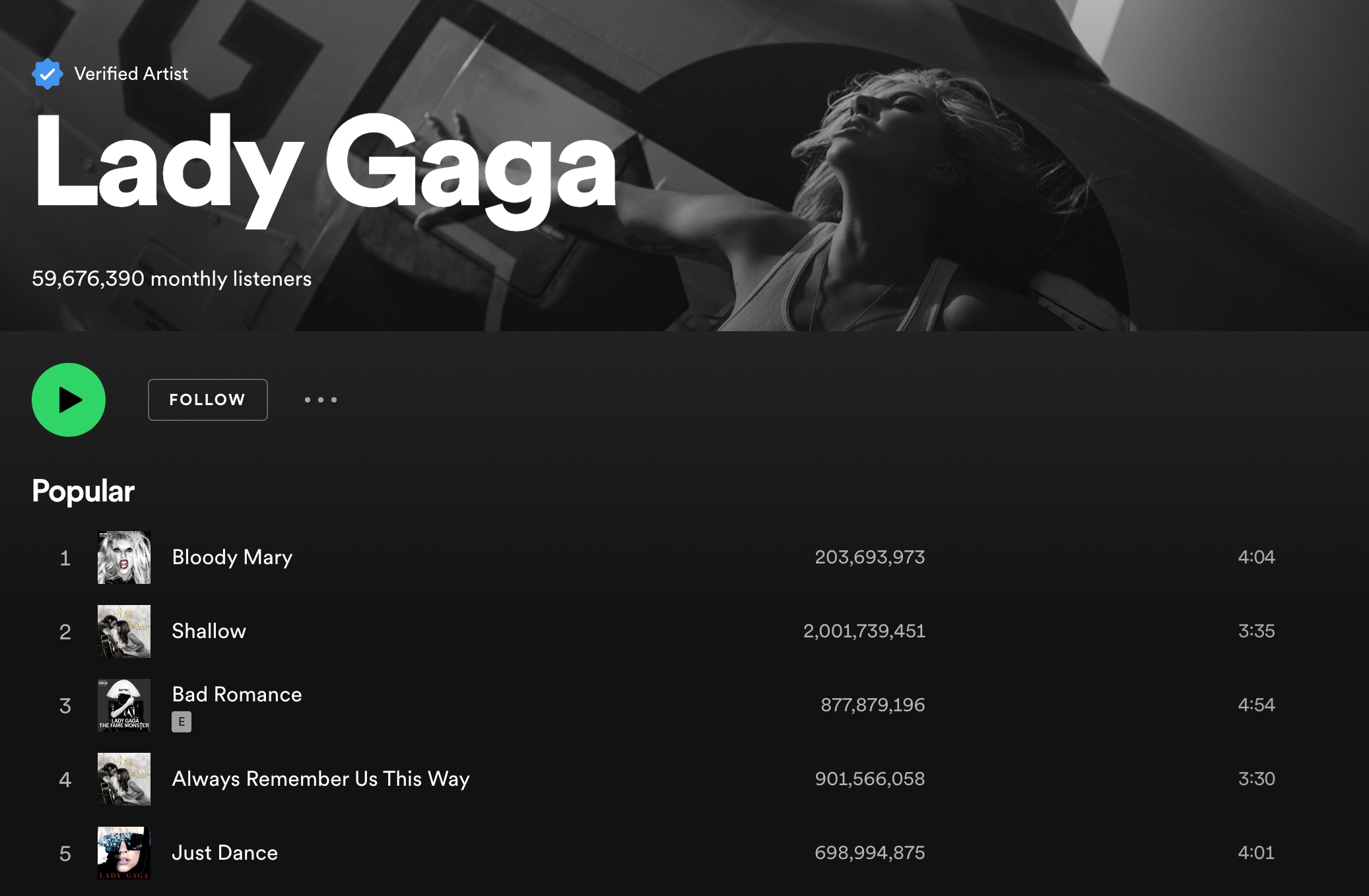 When initially released, the track was immediately met with praise. The song earned Gaga her first Oscar Award for Best Original Song. Written by Gaga, Andrew Wyatt, Anthony Rossomando, and Mark Ronson, "Shallow" blended elements of rock, country, and folk-pop, which was, before its release, considered to be a deviation from Gaga's signature dance-pop sound.
As for Gaga's song "Hold My Hand," she still has a chance to win big at this year's Oscars ceremony as she goes head-to-head with Rihanna's "Lift Me Up."