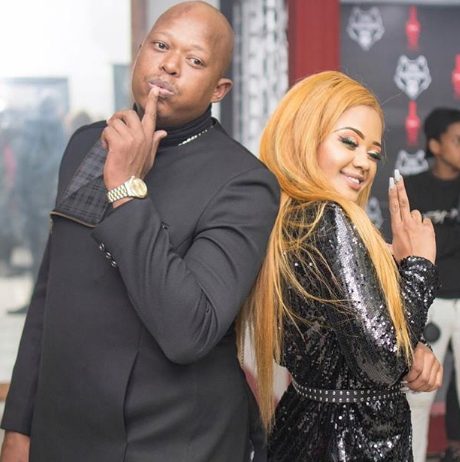 Mampintsha and Babes Wodumo graced Ukhozi FM for their first joint interview after the surface of a video of them, being steamy in a Jacuzzi.
The lovers spoke about their music career, though not detailed about their love life but dished out few words.
We are very grateful for the love we get. It's very clear that people love us. I mean, when things happen and they hear that we are involved, everything stops," Babes said.
Mampintsha added: "We are grateful for the understanding and I just wanna say to them, without saying too much, let us watch our behaviours and treat these women like the valuable people they are."
He admitted that his new music wasn't getting the "usual" overflow of love, so he came up with a strategy to curb it.
"I sang a lot about Durban, so now I wanted to accumulate Joburg people, because we are South African artists, not Durban's. My new song is about Joburg. I've figured out that I'm not being played a lot these places, so I decided to make my music more inclusive, because I'm clever. I want to see if that won't make a difference, because I feel like I'm closed out," Mampintsha said.
Listen to the interview session here: