Popular Nigerian businesswoman, Sandra Iheuwa, has revealed that she has found love again.
This comes months after her messy split from ex-husband Steve Thompson.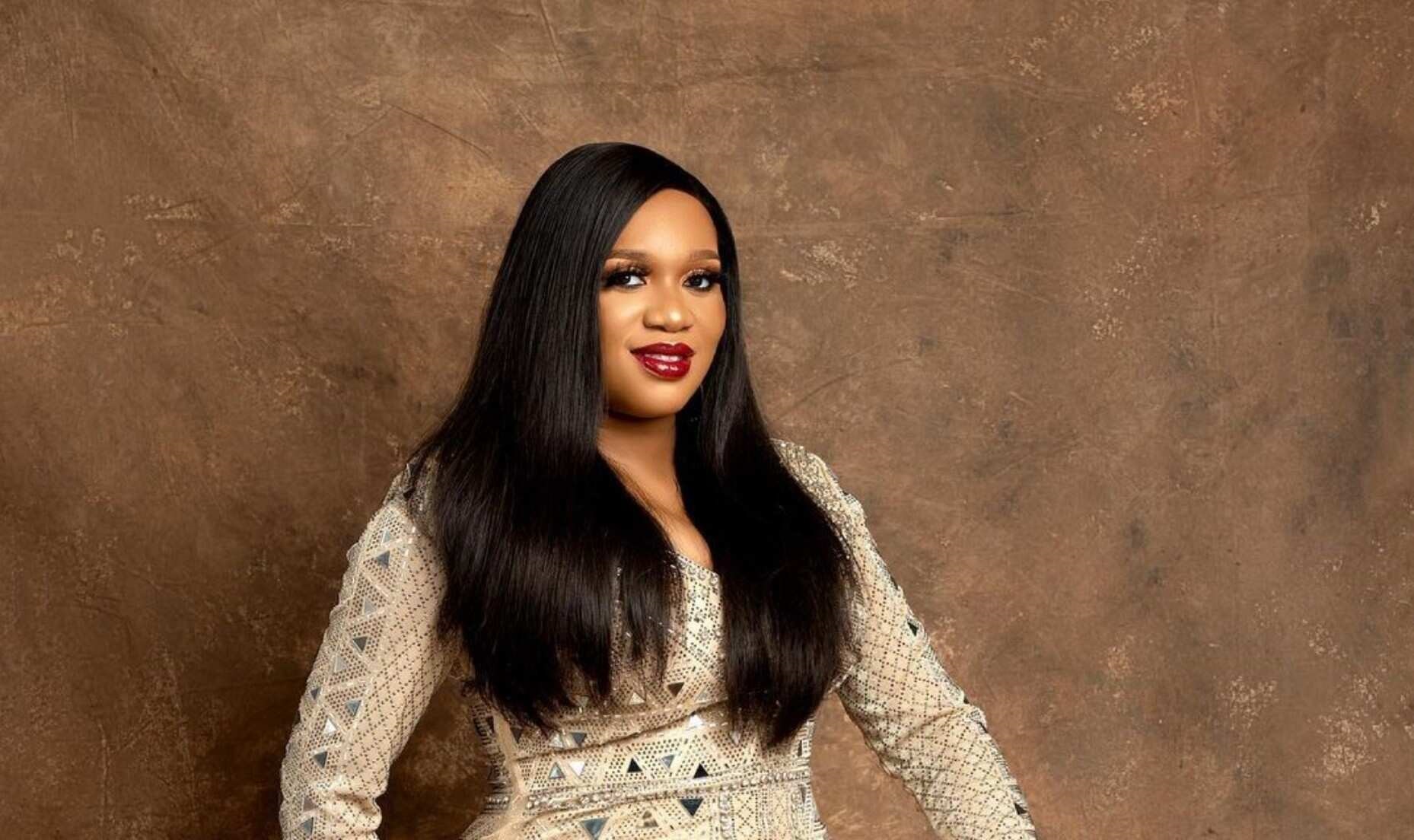 You will recall that Sandra tied the knot with royal hair boss Steve in a lavish ceremony that reportedly cost 45 million Naira in August 2021, but the marriage hit rock bottom just five months later.
Following their split, Sandra, in a post via her Instagram page on Monday morning, January 16, announced that she is in love again.
The mother-of-four, who declared that love is beautiful, said that he will be hiding her new man like a "palliative," so that when she suffers a heartbreak, it will only be between her and God.
"Love is a beautiful. Your girl is in love again. I will hide my baby like palliative cos when I chop breakfast na between me and my God", she wrote.
See her post below,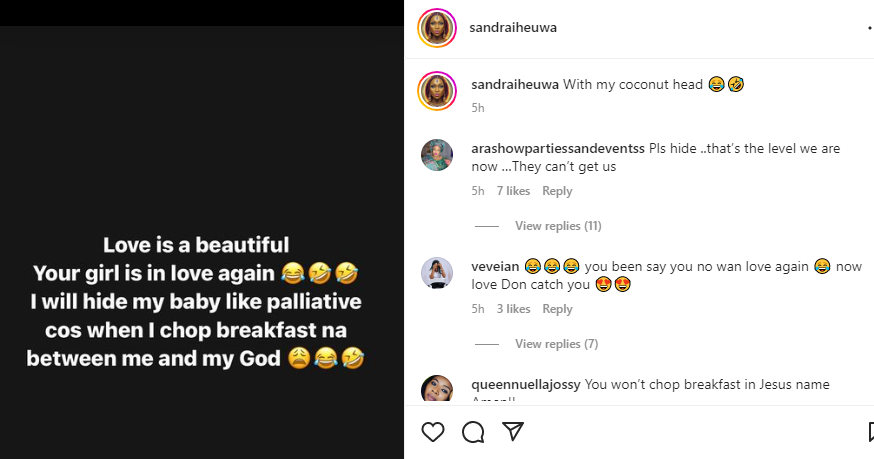 In other news, a New York-based Nigerian lady, Uzo Njoku, has stated that she won't marry a man who is ashamed of her profession.
Uzo Njoku, a visual artist who moved to America when she was seven, stated this on Saturday, January 14, 2023, after her partner said he would introduce her to his parents as an "entrepreneur" rather than tell them she's an artist.
According to her, she grew up trying to defend her profession, and it's tiring that she has to do the same for potential in-laws.
"This guy was talking about introducing me to his parents. I asked what would you tell them my occupation is? He said an entrepreneur. I asked why not an artist and he told me to be serious. Like I get how close minded some people are, but there is no way you can be my partner if you're ashamed to tell people I'm an artist." She wrote on Twitter.