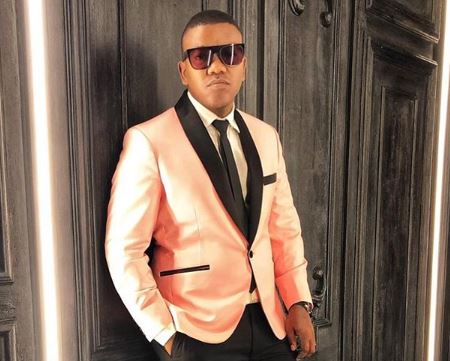 Loyiso Bala found himself in critics boiling state as his birthday message to his brother, Phelo Bala, appeared offensive to some tweeps.
Phelo Bala who has recently opened up about his relationship with TV and social media fave Moshe Ndiki saw nothing bad in the birthday message, rather, he appreciated Loyiso for his good thought.
The birthday message was written as:
"Blessed to have spent some quality time with my brother @PheloBala the past few weeks. As I said to him, "I'm in no position to judge u but to love you and to always point you to Christ. Your relationship with him will define your life's purpose." #Happy28thBirthday mntshan'am."
Critics tweets be like:
You could have just said happy birthday and kept it pushing, you didn't also have to be a homophobic naai of a brother. Happy birthday, Phelo. You deserve better. Have an amazing birthday, breathe and forget that this ever happened. All is well in your world.

— Gogo Magosha (@NadineKDirks) March 25, 2019
O snitch wena, why do you have to point him to Christ ?? pic.twitter.com/Bm9KtV7oyP

— Zach?? (@_Kea104) March 25, 2019
He's your brother, if anything you should be protecting him. Even if whatever you believe in is the best way for him to live, Twitter isn't a platform for what you are doing. Ah ndoda

— Sphesihle (@_SphesihleM) March 25, 2019
People like you really give Christian's a bad name. You could've just said happy birthday and left it at that. But you had to add in masepa for eng?? Just be happy for your brother maan

— Mrs Mom (@Ke_Neo_M) March 25, 2019
I'm actually disgusted by this like wow, how dare u refer to ur Brothers partner as "Him" he has a name and u shouldn't have posted this?

— Ashwin Deenick Jones (@DeenickJ) March 25, 2019
However, Loyiso reacted to all critics saying he's cool as far as his brother, Phelo got no hitch with the message.
The irony about this trend is that I am being judged for somehow having been judgemental ? Wow!!! pic.twitter.com/NMj2tRTZZW

— Loyiso Bala (@loyisomusic) March 25, 2019
This was Phelo's reply to the same message posted on Instagram yesterday. Good night ?? pic.twitter.com/gq67KGyoQr

— Loyiso Bala (@loyisomusic) March 25, 2019