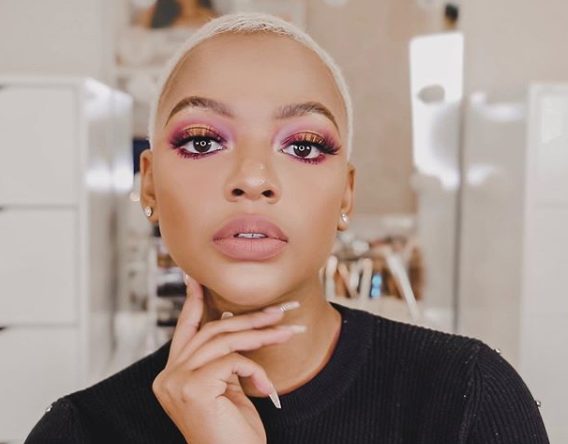 Mihlali Ndamase reveals the stigma attached to women in the beauty industry and how she was discouraged as a beginner.
The beauty influencer hustled and worked hard till she achieved success, and she's proud of the effort, as it worth it.
The lifestyle vlogger told Radio 709 that she was discouraged by people who thought it was not a sustainable career path and those into beauty were considered "airheads"
"I remember during a prayer meeting in church, we asked each other what we wanted to become and I said I want to be a beautician, and everyone asked how I'd make money out of that. It's something I struggled with till I was in matric."
"We contribute a huge chunk to the marketing and branding industry. Now we're getting a bit more respect. Maybe it's because of the brand affiliations and the opportunities that people see us getting, but before then, honestly, there was no respect for people who were content creators and influencers."
Mihlali was inspired by her mom and she took extra effort to watch beauty channels on YouTube as a Grade 9 pupil at St John's Diocesan School for Girls in KZN, where she drew inspiration from the likes of Michelle Phan and Nicole Guerriero.
"I was also inspired by my mother because she is a creative. I think she is the only creative in my family. She studied fashion designing and she did a business course. She had her own clothing line and bridal store."
Mihlali's influence and success are evident. She has 173,000 subscribers on her YouTubechannel, with UK-based media house Hopper HQ naming her one of the most-paid beauty influencers, bagging R25,000 per Instagram post.