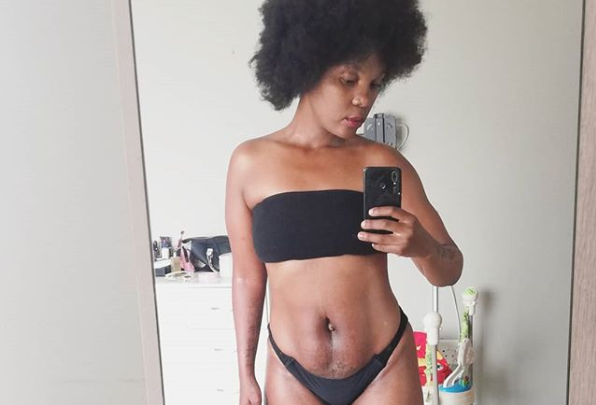 Mome Mahlangu Gets Candid About Embracing Her Post Baby Body After Her 3rd Child! The reality star turned entreprenuer is often serving major mom goals on social media.
Whilst her kids makes everyone broody, Mome recently opened up about what it's like trying to get her body back after giving birth to her third child only six months ago. The 35 year old star shared how age has made her more confident and more aware of what she wants.
"It's that thing that happened when u turned 35 ? u just know what u want and who u are, no filter shall destroy you. it's choose Day, I chose to comb my afro and enjoy my sunburned skin, while chatting to my daughter's about the importance of being comfortable in your own skin…," she captioned a bikini shot showing her post baby body.
Shoutout to her for being so vulnerable and honest. More influencers need to take a page from her book!