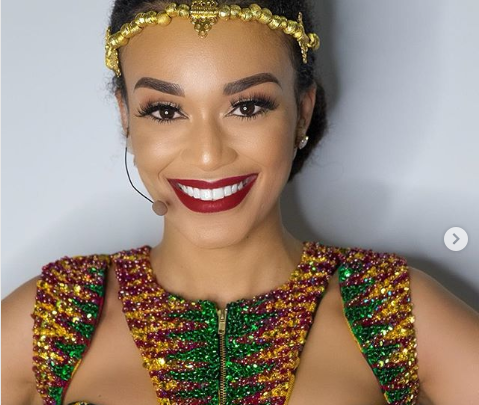 Pearl Thusi's Powerful Response To Being Called Talentless! The perception that Pearl Thusi lacks talent seem to be popular with trolls on social media.
For a while trolls have voiced their opinion on how they think the actress and TV host gets jobs and roles because she is light skinned. The trolls seem to think the same about Sho Madjozi who recently worn a BET Award. Whilst gragging Sho Madjozi, a twitter user gave an example of Pearl as another Mzansi celeb who is successful with no talent.
In response, Pearl educated her haters saying they wouldn't say the same about Beyonce and also mentioned some dark skinned legends like Miriam Makeba.
"& 15 years of hard work I've put in means Jack shit here. Its incredible how your entire being can all come down to your skin colour. I dare them to say this about the likes of… Beyonce Diana ross Angela Davis As if there wasn't an Aretha Franklin Nina Simone Miriam Makeba," Pearl Thusi responded with some facts.
& 15 years of hard work I've put in means Jack shit here.
Its incredible how your entire being can all come down to your skin colour.
I dare them to say this about the likes of…
Beyonce
Diana ross
Angela Davis
As if there wasn't an
Aretha Franklin
Nina Simone
Miriam Makeba pic.twitter.com/zGhX1b72lS

— #QueenSono (@PearlThusi) June 26, 2019