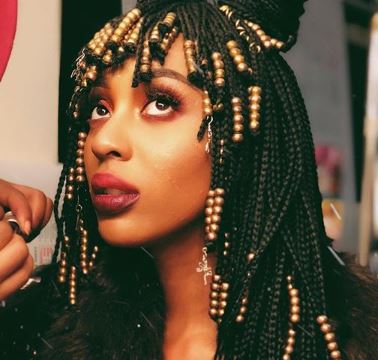 SA female rapper, Nadia Nakai wowed us with her new hairstyle almost sweeping the floor.
The star has being up and down, making all things work for her album dropping soon.
While she announced that she's just doing finishing touch on her album, she's also flaunt this very long gold braided hair, which might have being inspired by American female rapper, Nadia Nakai.
"Camping out at the Universal studios this whole week putting the finishing touches on my album!!! Guys I'm sooooo excited!!!!! And scared alittle! Lol! It's almost upon us! #BraggaSeason!!!! I swear imma cry the day of release!" Nadia's talk about upcoming album.
Though, she revealed the 32 inches weave is a wig and not attached to her hair.
Nicki Minaj is also fond of rocking very long weave.