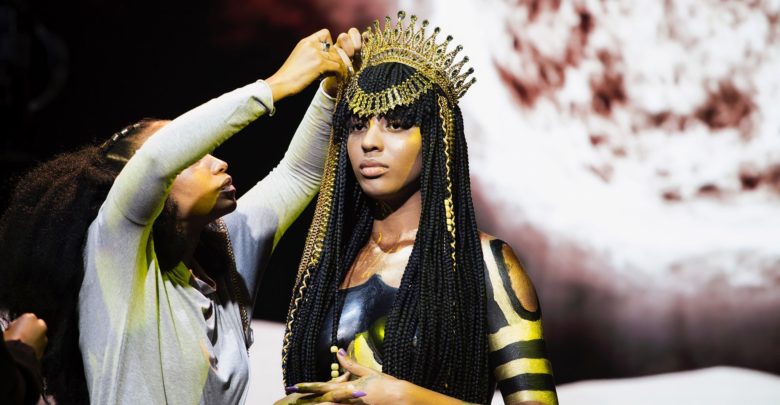 Nadia Nakai has shared a new album cover for her debut album release Nadia Naked which is different from the one dropped earlier last month.
Taking to Twitter to share the breath-taking beautiful cover the rapper also announced that fans can expect to see her performing live her new single Imma Boss on YO MTV Raps. The album is set to release on the 28th of June.
"I got to recreate my album cover for my YO MTV raps performance! Make sure you check it out tomo 6pm channel 322!!! It's also the first time I performed IMMA BOSS!!! 16 Days to go till Nadia Naked! ( side note-this body paint took two hours to do! Also for my album cover ??)" she wrote.
Check the images of what one can expect from the album cover to be shown tonight on YO MTV Raps.
See pics: