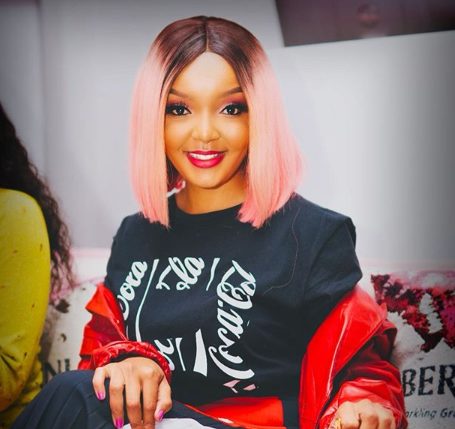 Pinky Girl scoops new deal with Bravado Movement which will enable her empower young girls.
Pinky who recently revealed she's a DJ is excited with the partnership deal with the brand and her Pinky Girl foundation is also part of the deal.
The new ambassador revealed on social media saying:
"So excited to announce that I've partnered with @bravadomovement for their #leadayoungwoman initiative as an ambassador and together with my @pinkygirlfoundation, we'll be building a generation of empowered young girls. Help us lead the girls by donating dignitary packs and stationary."
As an ambassador of Bravado Movement, Pinky Girl is expected to carry out the following duties in the month of August.
"For the month of August we'll be visiting schools with our ambassador @pinky_.girl to speak to young girls about #selflove#wellness#education. We will be joined by @hivsa, where they'll be focusing on the wellness aspect, but also teaching girls about the economical challenges involving the virus and @choma_mag will be encouraging the girls about the different issues affecting girls and how they can get help. We will also be working closely with the @educationgp to ensure that we help to socially develop young people, but most importantly encourage the furthering of education."