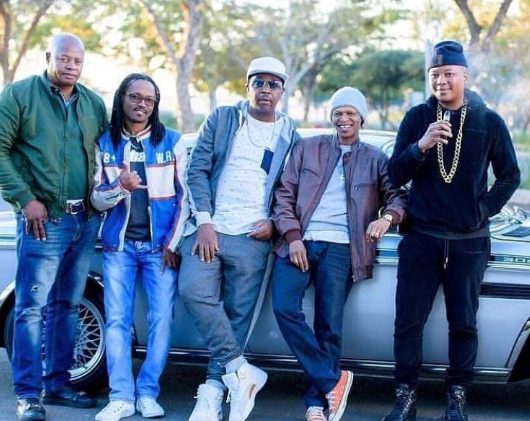 Kalawa Jazmee celebrated 25 years of shaping South Africa's youth culture and unearthing 67 celebrated music careers.
The record label's role not only helped shape the face of the local music industry but also served as the backdrop of the country's transition to democracy.
The label came to being through a merger between Kalawa, formed by Christos, Don Laka, Sebitlo, and Oskido, and Jazmee formed by Jakarumba, Eugene (both members of Kwaito group Trompies), Mutsane, Sibiki and Mofokeng.
Briefly gathered that James Mgcobo, actor and director, confirmed that a team has been put together to tell their story on a stage.
"The idea is about celebrating a South African songbook that is Kalawa." The musical is titled Corner to Corner, and auditions will start in February next year.
On the remix album, Universal Music's Louise Pillay said: "Kalawa Jazmee is all about the music and the artist. The release we are going to have at the end of this year will continue the record label's soundtrack because it is a remix and remake package of all their mega hits."
This table has had greater influence on South African music for 25 years.Cant wait for the story to be told on the #BIGSCREEN#kalawajazmee25thanniversary @djmahoota @OskidoIBelieve @TheRealSpikiri pic.twitter.com/qVzlWjpgOO

— Kalawa Jazmee (@KalawaJazmeeR) June 28, 2019