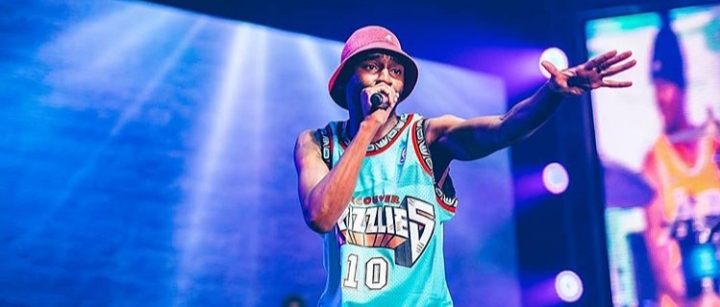 It's amazing how far celebrities go to market their associated brands, recently Riky Rick gave fans a bit of a show on his social media platforms.
On a one minute clip the rapper shared he is seen stirring up some soup accompanied by the parrot then receives a call pretending it's the United States President Donald Trump, it seemed like an act to market Huaweii since he is an ambassador of the brand.
"Got a call from the president himself, he told me we good to go???????????????????????? #RewriteTheRules @huaweiza," he wrote.
WATCH:
In addition to the number of projects the star is working on giving a chance to talented youngsters to submit their beats to gain exposure for their musical talents in association with Remy cognac SA.
"This is more than just about the music. This is a platform to create to create our own dreams. Keep sending your beats to the remyproducerssa.com website. Myself, @masteraflat and @remymartinsa will be selecting the top 5 per region. We are starting with JHB. LETS GO!!!," he wrote.