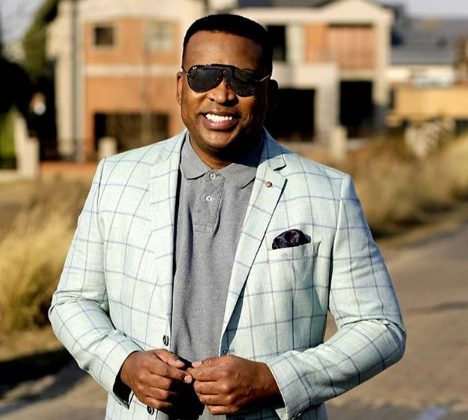 Mzansi are elated with Robert Marawa's new phase after announcing on social media that he's got own online sports channel.
The sports presenter was sacked from his popular Thursday Night Live with Marawa show on SuperSport months back and many protested that he should be taken back but nothing was heard afterwards.
The 46-year-old has been vocal on the ongoing 2019 Africa Cup of Nations (AFCON) tournament and has shared his experience with his 840 000 Twitter followers.
Marawa has also been recording short videos on the social media platform interviewing retired football stars, current dignitaries and analysts.
However, congratulations and supports has being dished out to the star on his new online TV channel on sports and it's been a trend on social media as fans are intentional about increasing his subscribers to the YouTube channel.
You asked for it…….

Now it is here……

At your command!!! https://t.co/iozpsgDfGP#TotalAFOCN2019 #MarawaMoments #MSW pic.twitter.com/z7yk7MzGK1

— robertmarawa (@robertmarawa) July 4, 2019
Actress Connie Ferguson, Minister of Transport and many others have sent out splendid words to Robert via Twitter.
Check it out here:
Nothing wrong to support black talent if @robertmarawa is having a tv channel there's nothing wrong to ask our dept as they spread their ads they must also add this channel .Rise up ! Dont vulgarise !

— Minister of Transport |Mr Fix (@MbalulaFikile) July 5, 2019
???????????? So proud of this guy @robertmarawa !???????????????????????? Congratulations my friend! Onwards and upwards to you!????????????????????????❤️
.
.#Repost @robertmarawa
・・・
You asked for it…..Now it is here!!! At your command!!… https://t.co/CzOQ7bm6b5

— Connie Ferguson (@Connie_Ferguson) July 4, 2019
@robertmarawa Congratulations baba…. History will remember you!!!! We can't wait to watch all the interviews!!! Halala Nsizwa yase Nkandla!!!!????????????????????????????????????????????????????????????????????????????????????#MarawaMoments #MarawaTV pic.twitter.com/pGWrgPagdQ

— Siyabonga Mzenda (@SyaMzenda) July 4, 2019
Look, @robertmarawa's #AFCON2019 coverage has been top class…

— Joe Crann (@YesWeCrann) June 29, 2019