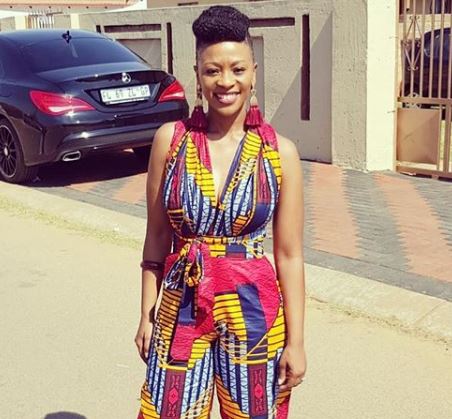 Film maker and entrepreneur, Salamina Mosese revealed she's heartbroken in a recent tweet.
The actress took to Twitter, expressing how some peeps got her heartbroken due to their act of pirating films.
Salamina's debut film, Baby Mamas, achieved a huge height of success as South Africans came out supporting her, but she got disappointed when she got to realize that the film is being pirated and people are buying the pirated copies.
"Pirated copies of our film on the streets???!! Really!!??? Literally food out of our mouths. Please don't buy pirated copies of our film guys. Please. I cant even. Wow." Salamina tweeted.
Pirated copies of our film on the streets???!! Really!!???
Literally food out of our mouths. Please dont buy pirated copies of our film guys. Please. I cant even. Wow. ??? pic.twitter.com/MIpskGwk9Z

— Salamina Mosese (@salaminaM) March 21, 2019