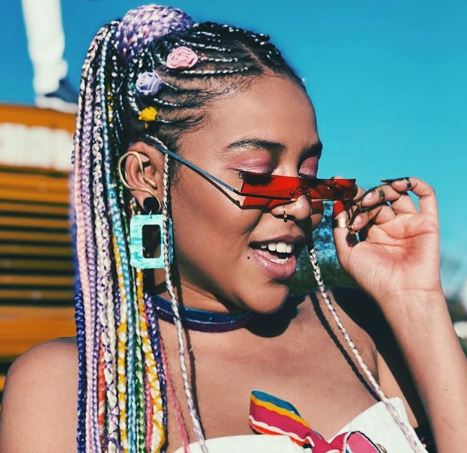 Sho Madjozi turns out to be loved by majority as a video of her fan passing out after receiving a hug went viral.
According to TshishaLIVE, the singer had a lot to say about her song and how it's gotten international recognition.
However, she stated that her mother once had issues with the type of lyrics she sings, as her mother was religious.
"My parents are very supportive of me. They still get excited with everything I am doing but my mom's side is a little trickier because she is quite religious and my lyrics are not. She has called me out on it but I think we have got to a point where she has learnt to accept me, and I have learnt to accept her as well." Sho said.
The rapper further revealed her love for her birth place, Limpopo and how it's helped her music career.
"A lot of African artists, when they are trying to be the face of Africa to the world, try to make music they think Europeans will like. I don't bother with that. I make music I know my cousins in the village will like. I make music for people in Limpopo. It would be absolutely meaningless to me if I was a star in Europe and not known or loved in Limpopo. I would be completely devastated."