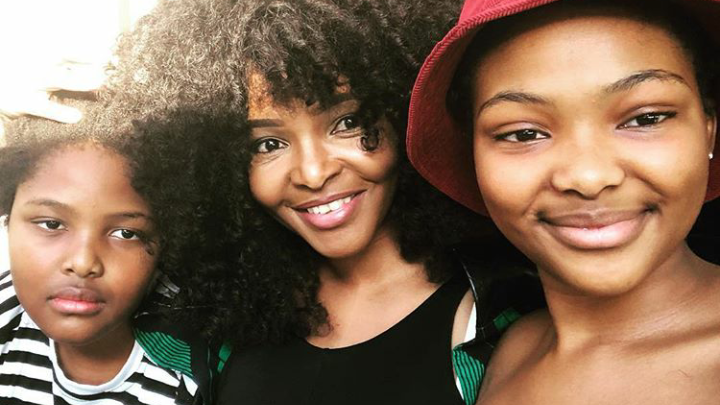 Simphiwe Dana Celebrates Her Daughter's 16th Birthday With A Sweet Tribute! We know it's hard to believe she is a mama of two by looking at because well…black don't crack but she is, a proud one at it.
Simphiwe first child and only daughter turns sixteen and the proud mama couldn't help but gush over her daughter Zazi going down memory lane to when she found out she was pregnant at 23 years old and penned a powerful song.
"16 years ago today I gave birth to this wonderful being. I was 23 and very much ill-prepared in all ways to care for and support her. Earlier,… on finding out I was pregnant, I had written a song. Or rather the song had written itself. I went to bed in a huge panic," she shared on social media.
16 years ago today I gave birth to this wonderful being. I was 23 and very much ill-prepared in all ways to care for and support her. Earlier,… on finding out I was pregnant, I had written a song. Or rather the song had written itself. I went to bed in a huge panic! pic.twitter.com/E4E6GVxWer

— Firebrand (@simphiwedana) July 2, 2019
I am still as freaked out as I was when I wrote Zandisile 17 years ago but something tells me we will be just fine. Happy birthday to the one who fulfills her dreams, the one who multiplies herself. Happy birthday to the one who knows herself. Happy 16th birthday to my Zazi ?? pic.twitter.com/tAdwEYs9bo

— Firebrand (@simphiwedana) July 2, 2019