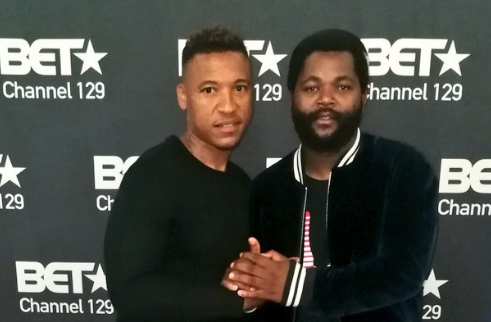 Skwatta Kamp's member Bozza The Champ was currently swept off his feet by fellow rapper Sjava during what he revealed to have been their deep conversation.
Apparently Sjava slapped him with his verse on the song Manyisa which he made best of in fact so much that Bozza felt goosebumps. Sharing the news on twitter he passed thanks to God for the music, the gift and the love.
"During our deep conversation… He(Sjava) starts rapping my verse(Manyisa), the whole damn thang. I just stood there, with goosebumps and all. My heart?!!!! Dear GOD… Thank you for the music, the gift and the love. Amen."
Bozza is not only limited to being a rapper he shares many titles under his belt which include being a House DJ, Music Producer, Songwriter, VO Artist and Actor. His meeting with Sjava was one of many to explore his talents.