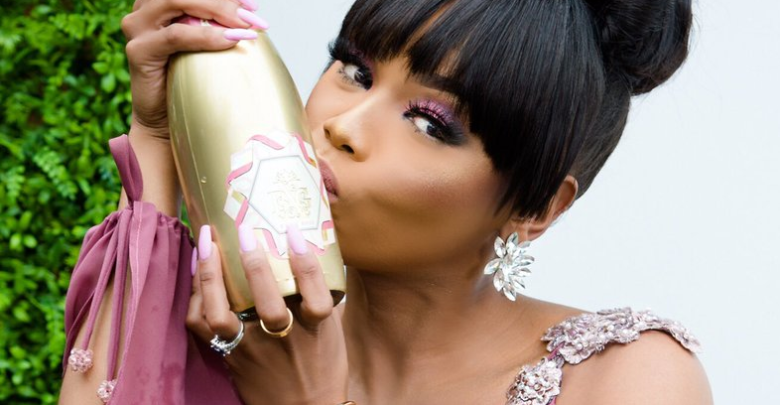 Somizi Defends Bonang's 'Pricey' Luxury Beverage! In case you've been living under a rock somewhere, Bonang Matheba finally launched her own Brut Rose MCC earlier this week.
The MCC costs a cool R399 and is exclusive to Woolworths. Black twitter thinks Bonang's MCC is overpriced compared to other MCCs which retails around R200-R299. This is despite her range selling out on the day of the launch, so who's complaining?
Some of Bonang's industry friends have come to her defence starting with newly reunited friend Somizi who said, "As South Africans are quick to… We haven't tasted it. We don't know the quality. We are quick to say 'Aaah the price!'. If you look at what was put together, what is in it. The actual making of it, we will tell. Let us taste before we dismiss it."
"It goes back to what I said about my African wardrobe. Why should we make billionaires of Europeans and Americans, when we should be making African billionaires. For me it is deliberate that I am looking for local designers to wear," DJ Fresh weighed in.
As for Prince Kaybee, he'll buy whatever Bonang is selling.