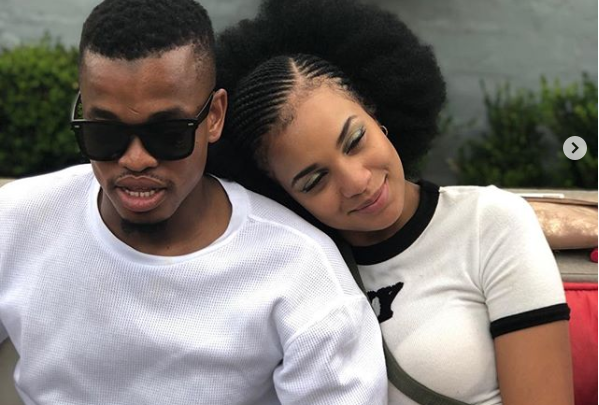 Watch! Mpho Popps And His Girlfriend Wins The Woolworths Water Challenge! In case you've been living under a rock for the past two days, three young men's accents changed after drinking woolworths water.
Of course this was all a joke about how people who eat or drink Woolworths food speak a certain way. The Woolworths challenge took over social media with people doing their own versions including some of our favorite celebs.
Comedian Mpho Popps and his gorgeous Zimbawean girlfriend did the reverse Woolworths challenge. The couple started off the challenge speaking in their fancy accents but it changed to vernac after eating Woolworths atchar.
Mpho was speaking in his own language whilst his girlfriend also spoke in her own language. Hilarious, cute, goals…we've decided to stan! Watch below.
This is what happens when you try @WOOLWORTHS_SA atchar 🔥🔥🔥🔥🔥🔥🔥 #Woolieswaterchallenge pic.twitter.com/UGUvXXXzGb

— Mpho Popps Modikoane (@MphoPopps) March 12, 2019