For many American wine consumers, a cheap bottle of red from California kicked off their drinking trajectory. But if we're being completely honest, most sub-$30 red wine coming out of the Golden State is… actually not that great. The reason? First and foremost, the land is expensive AF, meaning that simply finding land to grow grapes on already creates a high price point. In order to keep final costs as low as possible, many wineries use mass-production techniques, which naturally sacrifice the quality of the wine in bottle. These techniques range from using unsustainably-farmed fruit, as well as adding coloring agents, oak chips/oak powder, and a number of other chemical ingredients to the "wine" in question.
Don't freak out just yet. There are still plenty of hidden, sub-$30 gems to find in the Golden State, it's simply a matter of knowing where to look. When seeking out budget-friendly wines from California (or anywhere, really), we recommend starting with producers who work with organic, biodynamic, or sustainably-farmed fruit, as well as those who take a more low-intervention approach in the cellar—meaning that not a whole lot is added or taken away. This may require doing a quick Google search on a winery or producer's website first, but hey, this is stuff you're going to put into your body after all. It's worth the effort.
After scouring (and tasting) hundreds of sub-$30 California reds, we can confirm that there are still some great gems to be found. Most of these wines are available on a national level and can be acquired via retailers who ship nationally. Pro tip: If you find a bottle you love, be sure to explore the other wines within said winery's portfolio, as you'll already know that the quality is there—you might love them too!
10. Broc Cellars Love Red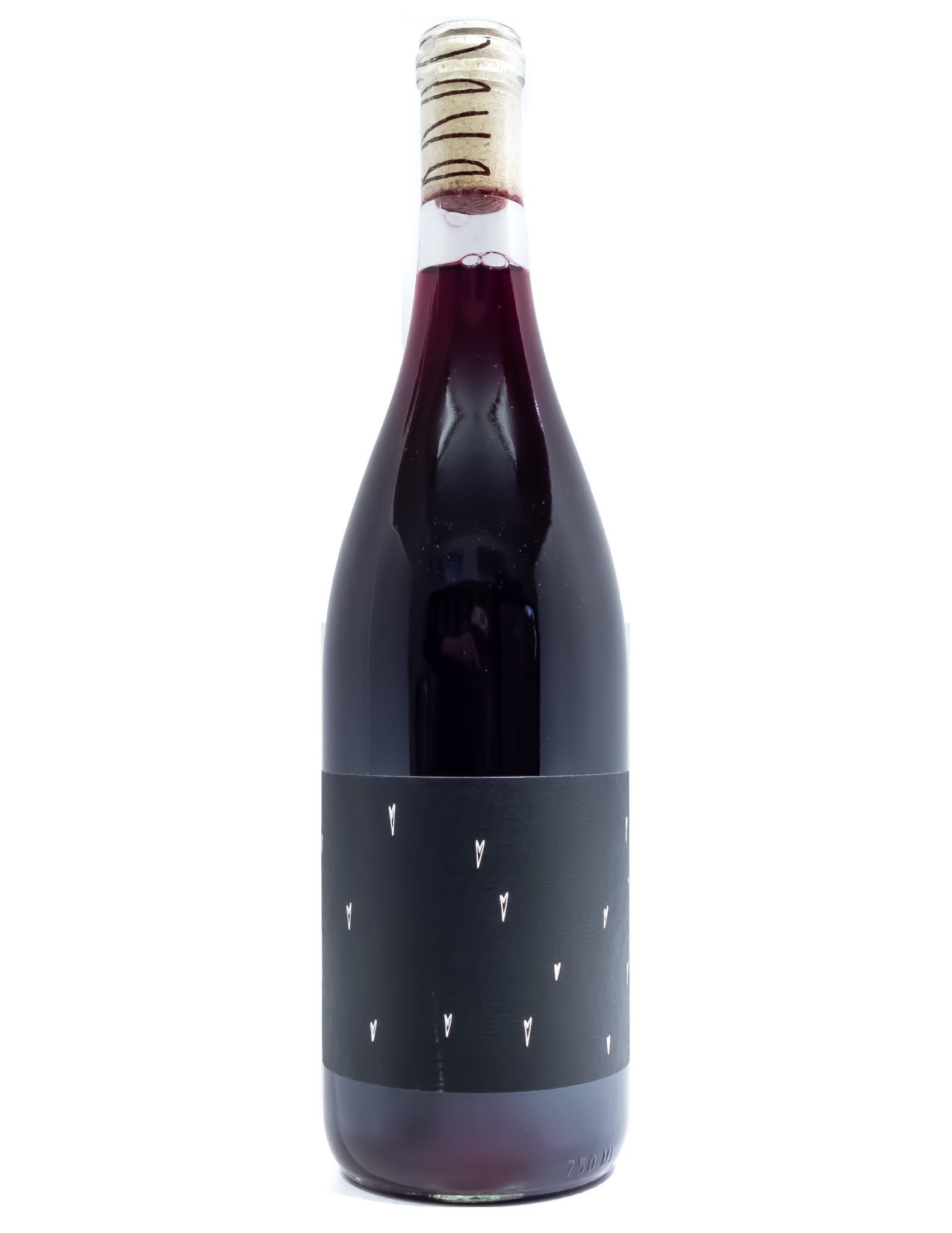 ABV: 12.5%
Region: North Coast, California
Price: $20.99
The Wine:
Broc Cellars' main mission is to highlight naturally made, "unsung hero" grape varieties at an affordable price—and their Love Red is a great place to start. The blend here is Carignane, dominant (about 50%), with some Syrah, Valdiguié, Mourvèdre, Zinfandel, Petite Sirah, and Grenache Noir peppered in.
Tasting Notes:
On the palate, flavors of ripe dark berries, raspberry, bramble, dried herbs, and hints of rhubarb lead to a bright, acid-forward finish. The was aged in a combination of French oak barrels and concrete tanks, which adds a variety of textures to the wine's overall flavor profile.
The Bottom Line:
Pinot Noir and Cabernet Sauvignon get all of the love, but it's truly the overlooked grapes—think Carignane, Valdiguié, and Petite Sirah—that play a huge role in California's legacy. This is like drinking history with a modern twist.
9. Monte Rio Cellars Petite Sirah

ABV: 13%
Region: Lodi, California
Price: $22.99
The Wine:
Monte Rio Cellars was founded by sommelier Patrick Cappiello back in 2018. Similar to Broc Cellars, Cappiello seeks to shed light on California's historic grape varieties, which are often overshadowed by more consumer-friendly varieties. This peppery, whole cluster-fermented Petite Sirah shows a more elegant side to this often jammy variety.
Tasting Notes:
Thanks to the use of carbonic maceration (that's the signature intracellular fermentation technique used in Beaujolais), this Petite Sirah is vivacious, acid-forward, and peppery. Expect flavors of blackberry, red plum, oregano, and hints of black olive to lead to a balanced, ever-so-slightly grippy finish.
The Bottom Line:
The majority of wines made from Petite Sirah are massive, bold, and oftentimes flabby. Cappiello's expression shows the light, bright, and easy-drinking side of this historic variety.
8. Foxglove Cabernet Sauvignon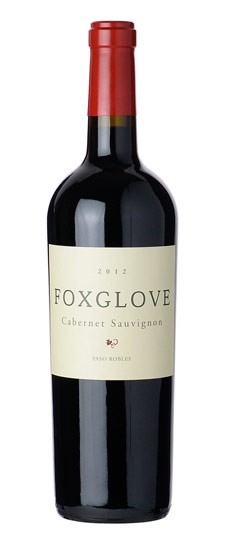 ABV: 14%
Region: Paso Robles, California
Price: $18.99
The Wine:
Foxglove was founded by Bob Varner in 1991, with a mission to highlight the often-overlooked growing areas of California's Central Coast. While many California Cabs are aggressively aged in new oak, Varner ages his expression entirely in steel to preserve the natural freshness and fruit flavors found in the wine.
Tasting Notes:
Full-bodied yet fresh, this steel-aged wine really lets the Cabernet Sauvignon speak for itself. Expect notes of jammy red and dark fruits, hints of cassis, and undertones of milk chocolate, tobacco, and earth to lead to a lasting finish. Hints of Petit Verdot and Cabernet Franc bring added oomph and peppery notes (respectively) to this well-rounded wine. It's a steal for the price!
The Bottom Line:
There's truthfully not a lot of sub-$30 California Cabernets that we'd recommend, as much of it is mass-produced and generally lackluster. Foxglove's expression is a rare and welcome exception.
7. Cline Ancient Vines Carignane

ABV: 15%
Region: Contra Costa County, California
Price: $18.99
The Wine:
Drinking Cline's Carignane is like drinking history—literally. Contra Costa's sandy soils prevented phylloxera from destroying the area's vines, meaning that vineyards planted here are some of the oldest in the United States. Cline's Carignane vines were planted in 1906 and 1925, meaning they're basically 100-120 years old.
Tasting Notes:
If juicy, fruit-driven reds are your thing, then this varietal Carignane promises to please. On the palate, concentrated flavors of blackberry jam, bramble, raspberry coulis, plum, and hints of cinnamon lead to a polished, palate-coating finish.
The Bottom Line:
Remember the whole historic grape variety thing mentioned above? Carignane is one of them, and Cline Cellars' affordable (and seriously well-made) expression pays homage to its centuries-old trajectory. Oh, and the wine is delicious.
6. Lioco Pinot Noir

ABV: 12.6%
Region: Mendocino County, California
Price: $24.99
The Wine:
Lioco is a small family-owned project spearheaded by Matt and Sara Licklider. The duo sources fruit from a number of vineyard sites across Santa Cruz, Sonoma, and Mendocino, then vinifies them at a cooperative facility in Santa Rosa. Overall, the couple is most interested in working with old vines planted to heritage clones in historic areas.
Tasting Notes:
According to Lioco's site, the 2021 vintage of this wine "punches above its weight class," and upon first taste, we're confident you'll agree. On the palate, flavors of black cherry, wild berries, violet, dried mushroom, and hints of black tea lead to a savory finish.
The Bottom Line:
Similar to Sonoma and Napa, Mendocino also makes up part of California's North Coast. However, wines of similar quality that come from the former two growing areas are generally more expensive. Meaning that this is a serious bang for your buck pick.
5. Lang & Reed Cabernet Franc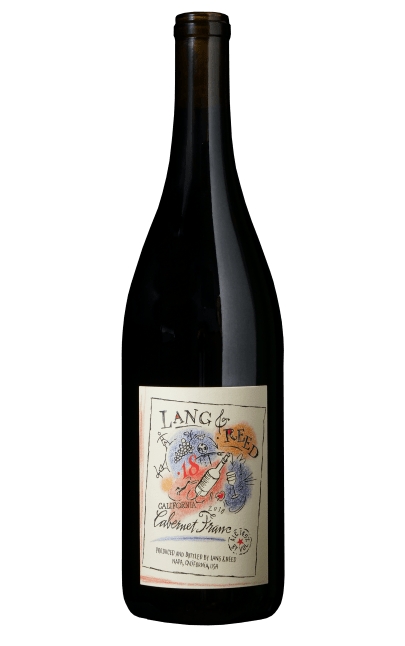 ABV: 14.1%
Region: Sierra Foothills, Sonoma, and Napa, California
Price: $26.99
The Wine:
Founded in 1993, Lang & Reed is the brainchild of John and Tracey Skupny, two passionate wine industry folks with a desire to showcase Cabernet Franc's potential in California. After stints at some of the state's biggest wineries, including Caymus and Clos du Val, the duo pursued their dream.
Tasting Notes:
Fruit for this 100% Cabernet Franc comes from a handful of sites across northern California, which are planted to the same clone used in the Loire Valley. On the palate, herbaceous flavors of strawberry, blueberry, star anise, pine, are finished with hints of baking spice, thanks to 14 months of aging in seasoned French oak.
The Bottom Line:
Although we generally look to the Loire Valley when reaching for varietal Cabernet Franc, this pioneering expression from Lang & Reed is a seriously good alternative. Do a side-by-side with your favorite Loire producer and see what you think.
4. Stolpman Vineyards Love You Bunches Sangiovese

ABV: 12.5%
Region: Santa Barbara, California
Price: $24.99
The Wine:
For decades, the Stolpman family has been highlighting the unique growing sites of Santa Barbara County, specifically within Ballard Canyon. Although generally known for their numerous (and super tasty) Syrah bottlings, this unique Sangiovese is definitely a must-try.
Tasting Notes:
This wine gets its name, Love You Bunches, from the fact that grapes undergo carbonic maceration (the method used in Monte Rio's Petite Sirah above), which incorporates allowing the fruit to begin fermentation in bunches rather than post-crushing. The resulting wine is vivacious, high-toned, and laden with flavors of red jolly ranchers, raspberry jam, and hints of rhubarb. The family describes the bottle as a "fun, happy wine" and we couldn't agree more.
Serve slightly chilled for maximum enjoyment.
The Bottom Line:
Sangiovese is rare in California as it is, and the Stolpman family may just be the only ones making it with carbonic maceration. If you love Beaujolais, this wine needs to be on your radar (and the name is cute as hell).
3. Bedrock Old Vine Zinfandel

ABV: 14.4%
Region: Sonoma County, California
Price: $26.99
The Wine:
Based in Sonoma, Bedrock Wine. Co is a small wine company focused on highlighting historic vineyard sites across California. Since its founding in 2007, Bedrock's flavor-packed, terroir-focused bottles have continued to capture the hearts of consumers and industry folk alike—and the only thing better than the bottles' taste is their wallet-friendly price.
Tasting Notes:
Dark-hued in the glass, Bedrock's Old Vine Zin jumps with aromas of red fruits and cracked black pepper. On the palate, the wine is medium-bodied, juicy, and laden with flavors of black cherry, strawberry jam, pepper, and hints of damp earth. Lengthy and fresh, the wine is drinking beautifully now and will continue to do so over the next few years.
The Bottom Line:
Forget the negative connotations you may have with Zinfandel—especially those conceived from associations with White Zin. This complex, full-bodied wine is absolutely worth seeking out.
2. Au Bon Climat Santa Barbara Pinot Noir
ABV: 13.45%
Region: Santa Barbara, California
Price: $24.99
The Wine:
Jim Clendenen, the late founder of Au Bon Climat, was an absolute legend in California winemaking. While many producers catered to the overripe, overly oaked style of wine that consumers were buying by the masses during the late 20th century, Clendenen advocated for an acid-driven, more balanced style of Pinot Noir and Chardonnay.
Tasting Notes:
While Clendenen is no longer with us today, Au Bon Climat's wines continue to upkeep the style that he so passionately advocated for. On the palate, flavors of strawberry, red cherry, and hints of clove mingle with hints of baking spice and smoke. Acid-forward yet supple, the wine is drinking beautifully now and will continue to do so for about 5-7 years after the vintage stated on the bottle.
The Bottom Line:
Santa Barbara County is where it's at. This southerly, Pacific-influenced region experiences large diurnal temperature swings, meaning warm days allow for fruit to ripen, and significantly cooler nights keep the grapes' natural acidity high. The result? Refreshing, flavor-packed wines that can go the limits.
1. Presqu'ile Winery Santa Barbara County Syrah
ABV: 13.2%
Region: Santa Barbara, California
Price: $22.99
The Wine:
Located just 16 miles from the Pacific Ocean, Presqu'ile's 29 hectares of sustainably-farmed vines are planted to a number of diverse grape varieties, including Pinot Noir, Chardonnay, Sauvignon Blanc, and Syrah—the latter of which is truly one of the best value wines to coming out of California today.
Tasting Notes:
Wine shops, sommeliers, and journalists alike frequently use the term Old World meets New World, though few wines embody the phrase as well as this one. Vinified with 35% whole clusters and aged for 17 months on the lees, this textured, palate-coating wine shows flavors of red and black fruits, violets, black pepper, and dried herbs, with hints of cured meats and leather coming in on the finish.
The Bottom Line:
If you love Northern Rhône wines, this bottle is an absolute must—and the fact that it clocks in at under $25 is the cherry on top! Think of it like Saint-Joseph meets sunny California in the best way possible.