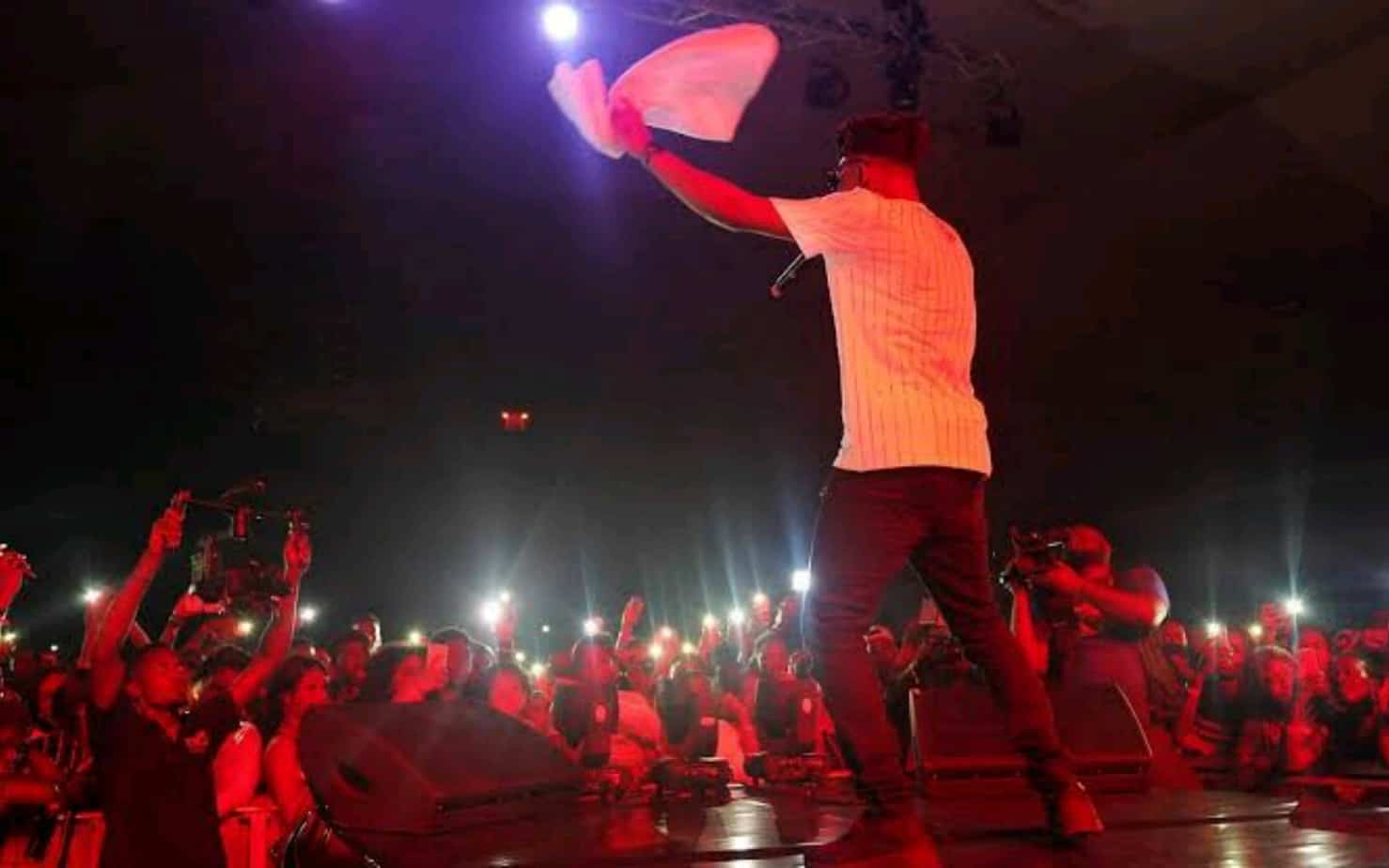 The Nigerian Music witnessed a good year in 2021 with mind-blowing and top charting songs from existing and new artists altogether, exceptional collaborations of artists across the globe and more international recognition.
Some of the songs that are popular not only have good content, they also had good marketing strategy for the songs and some already raised anticipation for the release, hence the reason they became top notch. However, there are some outstanding releases they have been underrated but are also top notch ranging from the richness of the tune, quality and smooth delivery.
They are songs that were at some point hit songs but they weren't given many accolades that they truly deserved. In making these songs more memorable, here is an outlook of some of the underrated Nigerian songs of the year.
Adekunle Gold – "It Is What It Is"
AG Baby, a prolific highlife singer and songwriter dropped this single, It Is What It Is and it's a song about accepting things the way they are and remaining calm when one is facing life troubles and freedom can only be found with oneself, not bother about people's complaints and face life head on. This song is a very exceptional work of art by AG Baby and its message is quite rich and detailed. The term 'It is what it is also became a household slang.
Mr. Eazi – "The Don"
Off Mr. Eazi, a dynamic Nigerian singer's Extended Playlist is the song, The Don which is the lead single of the said album. 'The Don' which is accompanied by a short film produced by Killertunes and E Kelly is a phenomenal operatic ballad which gives Mr. Eazi's fans an insight to his world. The quality and sophistication of this song and the video cannot be fully overestimated.
Lojay – "Tonongo" ft. Sarz
Lojay, one of the breakout acts of the year teamed up with producer Sarz, for this amazing and addictive sing. The song is said to be about Sarz sharing his experience of when he fell in love with a stripper. The song urges to express emotions regardless of the circumstances surrounding it. This club themed song is a well finished job of the duo that many has come to love and has made them appreciate the duo more than ever.
Seyi Shay – "Pempe" ft. Yemi Alade
Afrobeat queens, Seyi Shay and Yemi Alade worked together on this profound and exhilarating song
titled, Pempe. The song is a vibrant one, unique and catchy verses and an infectious tune. The two queens with their amazing vocals give their best on the song and the end result is nothing short of exceptional.
Bankulli – "Foreign" ft. NOT3
Bankulli came through with this fire track featuring Not3. Bankulli has always been extraordinary as he got a Grammy nod for his work on Beyoncé's Lion King: The Gift. The song, 'Foreign' is appealing, melodious and pleasant to the ears. The duo did an efficient and noteworthy job on the song and we all love it.
Femi Kuti – "As We Struggle Everyday"
The song, As We Struggle Everyday by Femi Kuti is the lead song from his double album 'Legacy +', a joint project with his son Made Kuti. The single is a political inclined afrobeat tune about people having the power to hold the leaders accountable for their wrongdoings and failing to do so and people having the power to vote the right person in power but they keep glorifying people that should be in jail. This song speaks on what people already know but it definitely is an eye opener for people to think twice before making the same mistake again.
Laycon – "Fall For Me" ft. YKB
Popular Nigerian rapper, Laycon has the song, 'Fall For Me' as the lead single of his debut album, 'Shall We Begin' which features appearances from the likes of Mayorkun, Joeboy, Teni, and Terri across its 12 songs. Fall For Me featuring YKB is a highly addictive tune produced by SemziBeatz. Both the song itself and the visuals were mind-blowing. Laycon put in his all in this song with YKB and they did and amazing work on it.
Simi – "Woman"
Simi, an amazing vocalist lent her voice to speak on the travails of women in this song. This beautiful Afrobeat piece sheds more light on the limitations of women in the society and the strength they have to keep going on strong. Edging into lyrics form Fela Kuti and the likes, Simi finished work on this song.
To further appreciate the song, Simi started the #NobodyLikeWoman campaign urging women to share
their unique stories and stigmas. This without mincing words is phenomenal.
Oxlade – "Ojuju"
Ojuju is singer, Oxlade's first single of the year 2021 and it is a follow up to his feature on Sarkodie's single, Non Living Thing. Ojuju is simply a masquerade in various Nigerian dialects. Produced by DJ Coublon, the song is an amazing work of talent by the singer and he doesn't seem to receive enough accolades for this great work.
Reekado Banks – "Lupita Nyongo"
Banks Music Record Label Boss, Reekado Banks, a vocalist extraordinaire dropped this classic record, 'Lupita Nyongo' off his recent body of work 'Off The Record (OTR) Vol. 2. This song describes the beauty of the African model, Lupita Nyongo whom he named the song after. He also explained his appreciation and love for African beauty and how exceptional it is.
Ric Hassani – "Thunder Fire You"
Ric Hassani, an amazing vocalist and fashionista tells us with this single, 'Thunder Fire You' that he is tired of heartbreaks, lies and deceit from his women. To rid off their bad energy, he ward them off by casting thunder on them to allow the free flow of good energy. This is one of the top heartbreak songs in the country.
Ckay – "Emiliana"
Warner Music recording artist, CKay dropped this song, Emiliana days after he made a performance at the O2 arena in London. This beautiful melody just like his other singles is a quintessential song that tells its story with an array of delicate verses, relatable lyrics and a sweet tune.
Zinoleesky – "Naira Marley"
One of the finest young singers in Nigeria, Zinoleesky blessed his fans' ears with this song titled, Naira Marley. The song no doubt became popular at point of release because the title alone pulls weight and Zinoleesky doesn't disappoint with his songs. He obviously dedicated this song to his Record Label boss, Naira Marley and his exceptional vocals and efforts on the song cannot be overstated.
Powpeezy – "Lagos Party"
Nigerian recording and talented artist, Powpeezy dished out this party anthem song, Lagos Party from his Extended Playlist, Facility EP. The song is a follow up to his collaboration with Zlatan on Everyday.
Lagos Party is nothing short of amazing as it became a tune for a popular challenge on the Tiktok app. This catchy Owambe themed song is an exceptional one.
AV – "Big Thug Boys"
AV, a Nigerian sensational act dropped this infectious and addictive tune, Big Thug Boys. The song which speaks on the rebellious side is a fun and lovely song from him that thrilled his fans. The song dominated social media upon release and it still remains golden till today.
Wizkid – "Blessed" ft. Damian Marley
Nigerian superstar, Wizkid teamed up with Jamaican superstar, Damian Marley on this chart topping song, Blessed which is off his sophomore album, Made in Lagos. With Wizkid's sweet and melodious voice and Damien's unique voice, the song is an exceptional one encompassed with inspiring and gratifying lyrics.
Burna Boy – "Question" ft. Don Jazzy
Grammy winner, Burna Boy teamed up with Nigerian Producer, Singer and Songwriter, Don Jazzy to
deliver this amazing song. The duo delivered well on this song and the combination of these two award winning superstars is sure to be a promising and mind blowing hit that people will love and listen to for a long time.
Seyi Vibez – "God Sent"
Budding talented inspirational and indigenous singer, Seyi Vibez dropped this masterpiece. Known for his inspirational songs, he is very vibrant in his songs. In this song, God Sent, he called on to God for divine protection and intervention, blessings and good tidings. He also pleads to God to give him peace, joy, financial strength and ability to cater for his family. This prayer like song is what many need as they navigate their daily life.
Patoranking – "Celebrate Me"
Nigerian reggae dancehall singer and songwriter, Patoranking dropped this amazing and easily relatable song, 'Celebrate Me' to the delight of music lovers. The VP Records Boss lays emphasis on the need to celebrate an appreciate people for who they are when they are alive rather than throw fake love their way when they are dead. This is a bell that needs to constantly ring in people's ears.
Barry Jhay – "Shako"
Talented indigenous act, Barry Jhay thrilled his fans to this Amapiano infused single, 'Shako'. Barry Jhay always gives his fans a swift delivery of enjoyable and relatable experiences with his sweet songs and he didn't fail to do that in this song too. As usual, he put his lyrical prowess to play and he dished out this song to lift mood and party with.