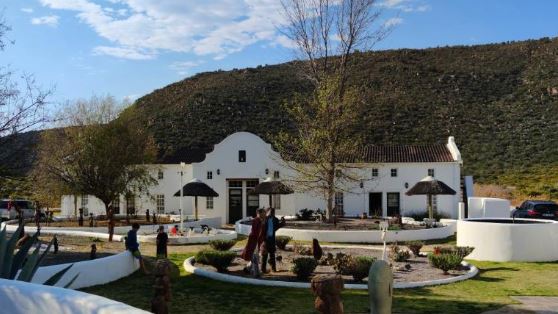 The Western Cape is known as one of the most loved tourist destinations in South Africa.
People from across the globe travel to the Western Cape to experience the beauty it has to offer.
If you're planning a midyear getaway in the province, these are some breathtaking places to visit.
1. Dennehof Karoo Guesthouse
Situated on 21 Christina de Wit Street, Prince Albert, this guest house is one of the oldest homesteads in the area. It boasts 360-degree Karoo views while offering guests some hiking and cycling experiences. It has eight bedrooms and suites, with the romantic Wagonshed Suite being the favourite with its outdoor Victorian bathtub. Prices range from R1 900 for two people sharing and R500 per child (6 – 12 years).
Owned by Eveline and Alexander de Vries-Spruijt, Maison Cabrière offers a contemporary style in the Cape Winelands. The intimate boutique is one of the best to visit in Franschhoek if you want to experience hotel luxury, as well as Airbnb rental.
Besides the wooden furnished suites, you can also ride vintage bikes to explore the area. Prices range from R3 000 – R5 000 per night (depending on the season and the suite type).
2. Sanbona Wildlife Reserve
Experience an affluent safari in the heart of the Little Karoo under the Warmwaterberg Mountains. Sanbona boasts various lodges, including the Gondwana and Dwyka, which are great for a family getaway or young honeymooners.
Guests can enjoy two daily game drives and guided visits to ancient Khoi-San rock art sites. Rates start from R5 750 per person for the winter special, which ends on August 31.
3. Mount Grey Cabin
Get away from the city buzz and visit the isolated Mount Grey Cabin, where you can connect with nature, surrounded by plants. With no wi-fi, and no TV, you are guaranteed a perfect social detox. Aside from swimming in mountain pools and waterfalls, you can also go hiking and mountain biking. Rates start from R3 000 per night.
4. Steenberg Hotel & Spa
This five-star hotel offers classic wine tasting at Steenberg Tasting Room, spa treatments for two, the use of mountain bikes to explore the 300-hectare farm and other exciting stuff. Rates start from R5 560 (per couple sharing) on a winter special that ends on September 30.