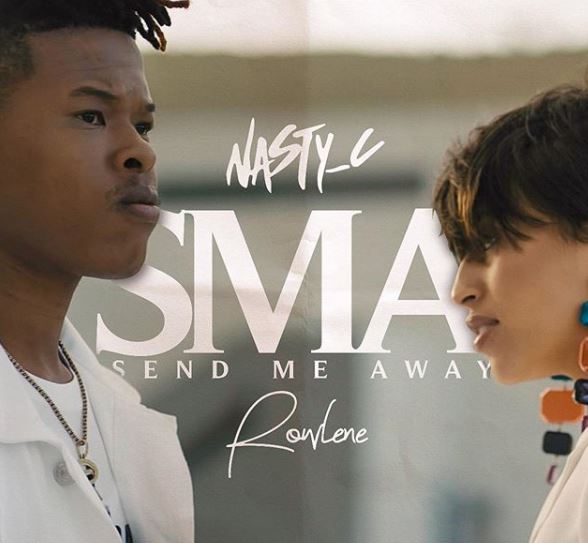 Nasty C and Rowlene finally did the visual of their song, Send Me Away, which dropped on the 18th of March, 2019, Monday.
The song was released last year, 2018 and the visual has being requested by fans as the song was rated top notch.
However, the video is here and it did hit most fans feels.
#SMA ?????this video is making me feel some type of way ?

— Official_DarkDinddy✊??? (@ODarkdinddy) March 18, 2019
@Rowlene_SA So you look like Bae on the SMA video ??! Happy #SMA day❤️

— Wenzie (@WenzileD) March 18, 2019
I don care! I don care! I do not care! I'm watching this for the 6th time and wow ?❤️??@Nasty_CSA@Rowlene_SA#SMA pic.twitter.com/kYXcdkKsjl

— crybaby (@zaymardee) March 18, 2019
@Nasty_CSA ft @Rowlene_SA #SMA
Damn, song went straight to my feels ?

— ??Undecided?? (@PrincePombili) March 19, 2019
#SMA was prolly my favorite song, literally inspired my whole project. But the visuals disappointed me. Plain and boring is probably an understatement. ???‍♂️

— Flexiano™ (@NcwikiFLEX) March 19, 2019
Can't get over @Nasty_CSA #SMA @Rowlene_SA!! pic.twitter.com/bv8KpEBUMe

— Teelays (@Teelays) March 18, 2019