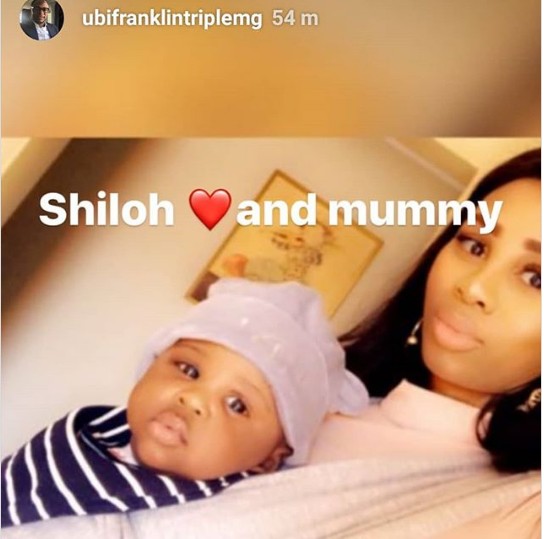 Triple MG boss Ubi Franklin's impregnated his third  babymama his third baby mama while she was his staff.
The music executive Ubi Franklin shares first photo of the South African babymama and his son, Shiloh.
The real name of his  third babymama is Nicola Siyo. She had a baby shower on March 30th and gave birth to their son on Saturday, April 20, 2019.
Ubi already has two kids from different women and he's expecting another from his 4th baby mama, Sandra Iheuwa.
See more photos below