Controversial street singer, Portable has criticized new school artistes, BNXN and Ruger for their poor vocal abilities.
In a video posted on his Instagram page, the singer mocked his colleague's singing abilities and range.
.
According to him, the duo sang inaudible lyrics and they were just packaged nicely by their management and he proceeded to advise them to come for lectures with him.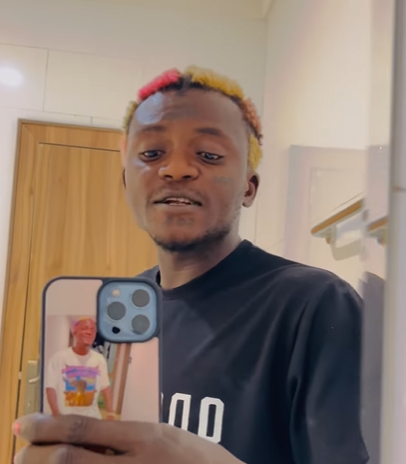 He claimed they only sang about women and suggested they sing about other things or praise God.
"Stop faking people make una come learn how to make a good music no be yo yo yo 😜 Won Pa Pepe IRO. Na the matter we still dey settle…. where una dey see 50Billionz Download 😀 Akoi Fake life 😁 Won Pa Pepe IRO. I do music for living Dr Zeh NATION many many inspiration 💯💯💯 Akoi Grace ⭐️ IKA OF AFRICA 🌎 Portable Omolalomi Werey Olorin Worldwide 🌎" he wrote.
A few days before Portable's rant, Ruger and BNXN were at odds after the former accused the latter and Wizkid, Asake, and others of utilizing streaming farms to enhance their songs' positions on the charts.
See his video below;