A video of Nigerian superstar singer, Ayodeji Balogun, popularly known as Wizkid, teaching his son Zion to eat a Nigerian dish has gone viral.
In the video that captured the adorable father-son moment, the superstar singer is seen slowly devouring the food, which looked like fufu, while his son Zion, who was seated next to him, imitated him.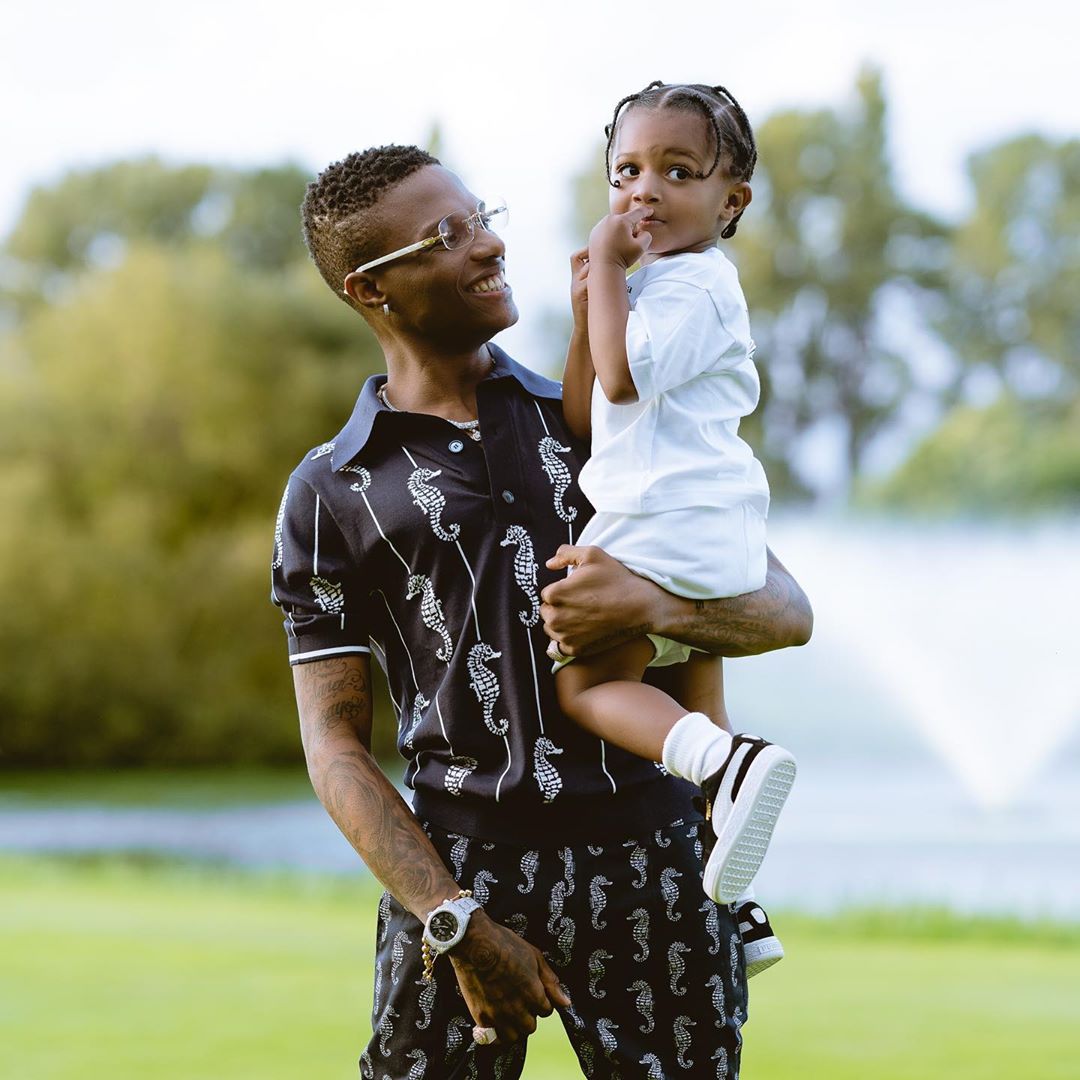 Wizkid cut a small morsel of the fufu with his hand, dipped it in the bowl of soup that was beside it, and then put it in his mouth.
Little Zion attempted to do the same as he observed his father with intense curiosity.
The video, however, sparked reactions on social media as many reacted to the little boy's expression as he consumed the food.
Reacting, @cheriflexy, "The boy just confused 😂😂😂😂😂".
@he_real_chestnot wrote, "Is the facial expression for me 😍😂".
Watch the video below,
Meanwhile, Wizkid, has revealed he's now more careful with the lyrics of his songs because of his children.
The father of four, who stated this in a recent interview with the Guardian UK, admitted that having kids has made him more cautious about the contents of his songs.
According to him, he's now careful about what he puts out there because his kids listen to his songs.
"Now I am more careful with what I put in my songs because my kids listen to my songs." He said.