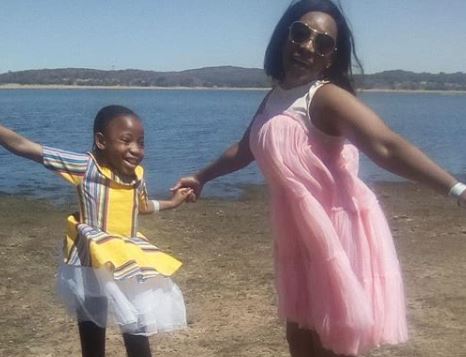 SA actress, Palesa Madisakwane shared series of videos, speaking of how traumatized her daughter is after the accident which almost claimed the life of hers' and her daughter.
The car accident was caused by a drunken driver who had a head collision with Palesa's car.
The TV presenter passed a message across to all drivers to value lives. She also flaunted her scars, saying this is the same face that puts food on the table for her children.
"I'm standing here not as a celebrity as some people will call me and not as a public figure or tv personality BUT ad a south African citizen, I'm standing here as a mother, a sister and a black woman who is a voice to the voiceless of all those who suffered against the inhumane irresponsible drunken driver that got away with murder…! Let's stand together south African against drunk drivers who are putting out lives in danger!" Palesa shared.
However, we hope Palesa and her daughter get better.
Watch the videos here: